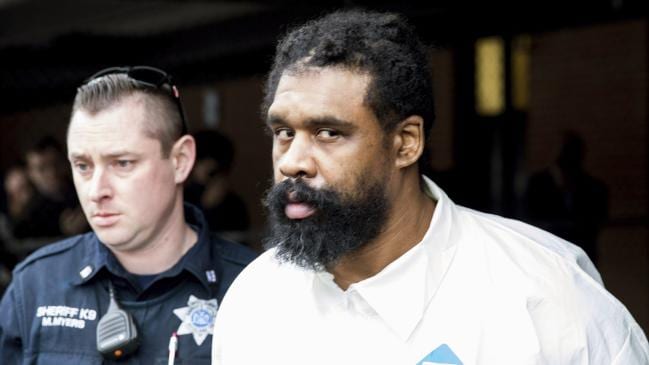 The prime suspect in a string of stabbings during a Hanukkah celebration in New York on Sunday was covered with blood when arrested by the law enforcement.
Grafton Thomas car's tag was captured by a license plate reader at about 11:45 p.m. on Saturday when he was driving a Nissan Sentra across George Washington Bridge into New York City.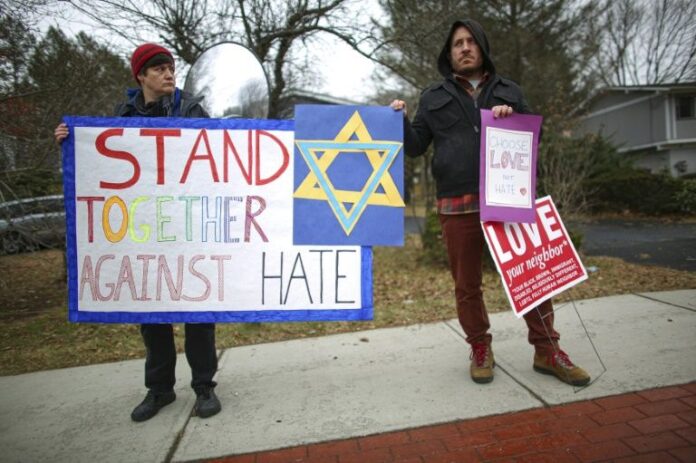 This was just an hour after the fatal attack.
New York Jews were attacked every day last week.
NYPD commissioner Dermot Shea told reporters that two young police officers blocked Thomas's car using their SUV's at an intersection.
Shea added that the officers draw their guns and handcuffed Thomas without a struggle as other police cars converged on the corner.
"The entire incident took place in probably 10 to 15 seconds," Shea said.
While praising the two officers, Russell Mattera and David Radziwon, Shea said, "I have no doubt that their speedy efforts last night, keen work, saved lives," Shea said.
Thomas was transported upstate by Ramapo officers, an NYPD spokesperson said.
Ramapo Police Chief Brad Weidel said that Thomas was arraigned Sunday on five counts of attempted murder and one count of first-degree burglary.
Thomas was seen wearing a white jumpsuit when he was led into the courtroom in handcuffs.
During the entire proceeding, Thomas kept his head down and said nothing audible, speaking only to his attorney.
A group of Orthodox Jews were also present at the proceeding and watched from the gallery.
Thomas entered a not guilty plea. His next court appearance is due on Friday.
Rockland County Senior Assistant District Attorney Michael Dugandzic said that Thomas had no ties to the community and argued further on his bail. 
The prosecutor also said one of the victims has a skull fracture and that when police stopped Thomas he had blood on his clothes and smelled strongly of bleach.
Thomas' attorney, Kristine Ciganek said Thomas lives with his mother and has no criminal history. 
He has been arrested twice, she said (Dugandzic said the defendant had been arrested earlier in the year for menacing and reckless endangerment, and the outcome of those charges was not immediately clear).
Thomas's bail is set at $5 million by Judge Rhoda Schoenberger.
If Thomas is bailed out, then he is ordered to forfeit any firearms in is possession and must stay away from the alleged victims and the rabbi's home.
Rabbi's Son Among Victims
The witness and the police said that the suspect entered the Hanukkah celebration in a New York suburb and began stabbing people.
Following the stabbing, five people were immediately taken to the nearby hospital.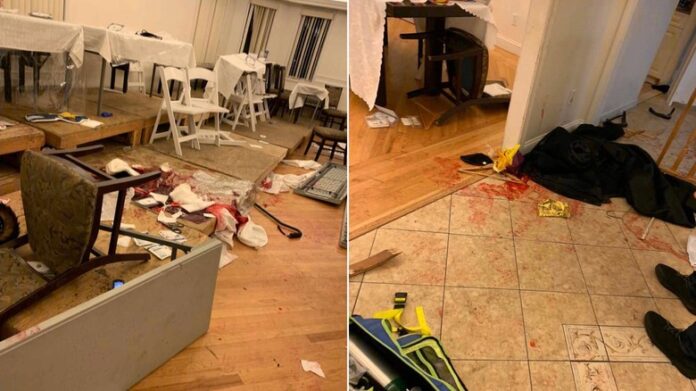 Orthodox Jewish Public Affairs Council for the Hudson Valley Region said in a tweet that the victims are Hasidic Jews. Council co-founder Yossi Gestetner told CNN that two people are in critical condition.
Gov. Andrew Cuomo said that One of the victims is the son of Rabbi Chaim Rottenberg, at whose place the fatal attack was carried out. 
One of the attendees of the Hanukkah celebration, Aron Kohn said that the attacker pulled out a knife that was "almost like a broomstick."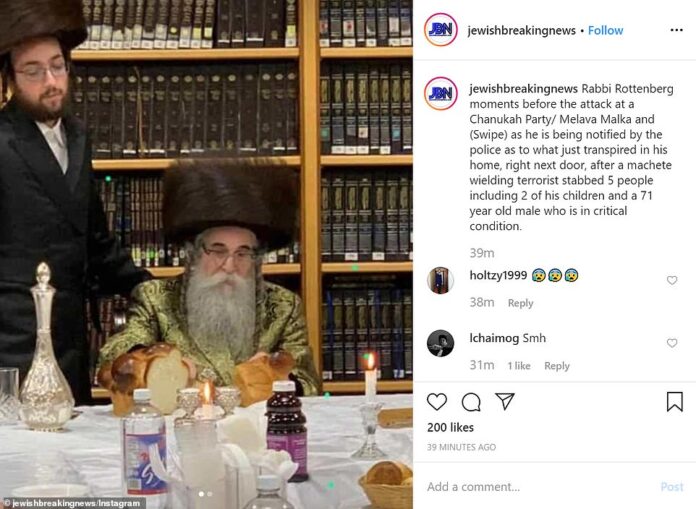 At least there were 100 people in the home at the time of the stabbing, as the rabbi was "lighting the candle" on the seventh night of Hanukkah, Kohn said.
The suspect tried to run into a nearby synagogue, but someone closed the doors, Kohn added.