Rappers Boosie and Webbie were once very close to each other. They created great music and has a great partnership. But, they aren't close anymore. In fact, their fight is getting serious. Here's what we know about the rappers.
Boosie and Webbie worked together in a lot of songs. But, their bond was much more than just that. However, we gradually started seeing less of the duo. And now, they aren't working together at all. No one actually knows what went wrong between the two.
Boosie on his relationship with Webbie
In 2017, when Boosie was asked about Webbie, he said that there were no grudges or problems between the two. He said that it was just a factor of the industry and nothing personal.
We soon stopped seeing them together in all the shows and songs. When asked about that, Boosie said that people were booking them separately. They both were working towards their respective careers.
Boosie also said that he has to keep earning money. This means that he just wanted to work and continue to hustle. Also, he said that they are in touch and talk whenever possible. Besides, he expressed his desire to get Webbie back to the studio.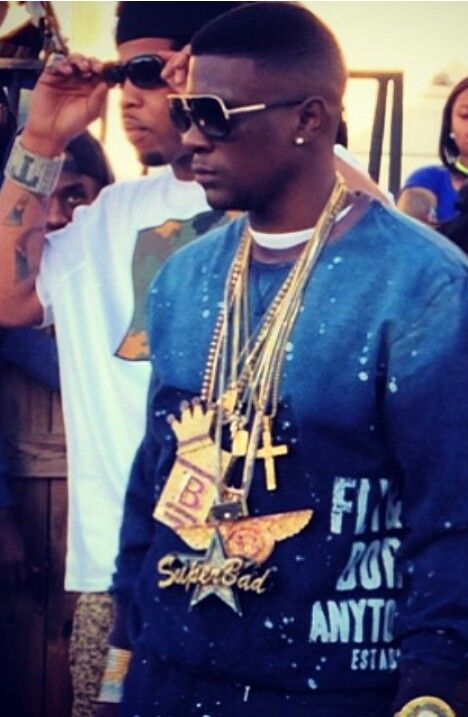 The current social media war
Boosie has always been very explicit about his opinions on social media. He seems to have no fear of fights or controversies.
In a recent Instagram Live session, when asked about Webbie, Boosie gave a rather explosive response. Reportedly, he used a rough language and told everyone not to ask him about that matter. He mentioned that no one could see him hanging out with Webbie.
Webbie has also been sharing many posts that suggest his relationship with the other rapper. He shared a screenshot of his comment on a post where Boosie was tagged.
In return, some hours ago, Boosie posted this message on his Instagram handle. He mentioned things similar to what Webbie did in the above post. He didn't mention Webbie's name, but some things don't require a name tag!
Hence, he has clarified that they are not on good terms at all. One can easily understand what they are talking about.
End of the story
No one knows the major reason behind the end of their friendship. But, we can see that they have a lot of differences in their opinion about what happened in the past. Let's hope that the two talented artists sort it all out and get back together to create blockbusters!