Disney's most exciting treasure hunt film of the generation is the National Treasure series which depicts the story in the search for treasure in situations. First two parts were released in 2004 and 2007, respectively.
Benjamin Gates (Nicolas Cage) is a treasure hunter in the first part, looking for treasures from the Knights Templar to which his family has hinted. Efforts lead to theft, and he must steal the declaration of independence for the next evidence. He finally finds the treasure and use 3% of it with his partner Abigail Chase (Diane Kruger).
The second part of National Treasure continued, where he and Mitch Wilson found the golden city hidden behind Mount Rushmore.
Disney's Perspective on National Treasure 3
National Treasure 3 could yet happen after all, as Disney CEO and Chairman Bob Iger told at the Walt Disney's 2019 Annual Meeting of Shareholders:
He stated, "I know that Jerry Bruckheimer who produced National Treasure 1 And 2 would like to make a third movie and I know that discussions about that film have gone on, probably since last few years, with our studio, but I know that they have not greenlight such a film. They have talked about several different possibilities both on the creative side and from a timing perspective, and I don't have anything to announce. However, I did speak with Mr Bruckheimer not long ago about it, and I know his passion for that franchise remains pretty strong. We love those first two films too, but we're not quite there yet."
Also read, National Treasure 3: Acting In Process And Going To Release Soon.
Possible Cast and Crew for National Treasure 3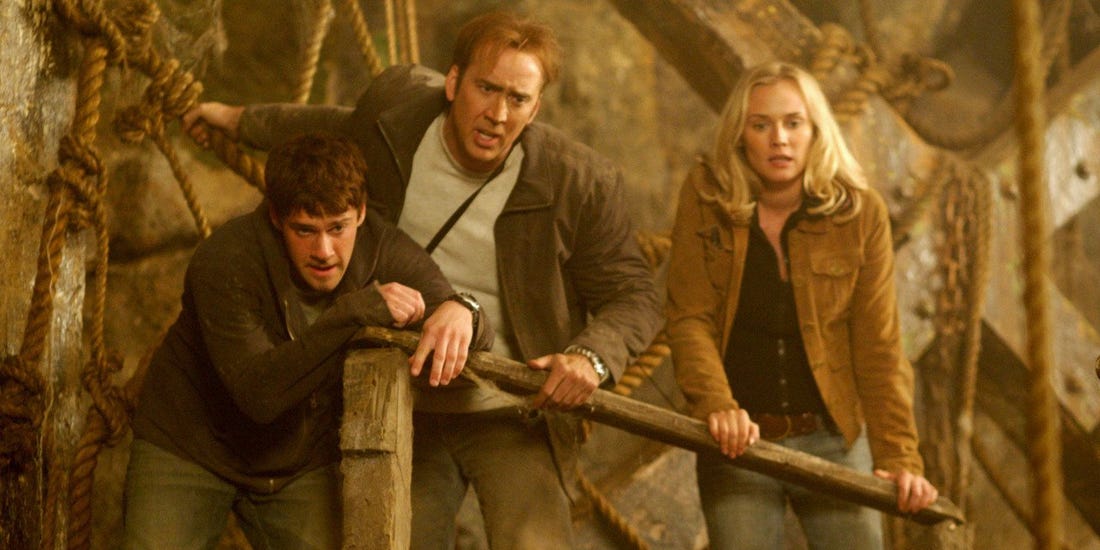 Jerry Bruckheimer produced the first two parts, probably he will create third part too.
Stars such as Nicolas Cage who played the role of Benjamin Franklin Gates, Diane Kruger, Justin Bartha, etc. are also possible to return. The cast is not officially confirmed yet.
Expected Arrival Date for National Treasure 3
There is no any indication that the film will arrive in 2023. Even neither Disney nor creator of film announced possible arrival date for the National Treasure 3.
We'll surely update you about the film as soon as we got any latest information.