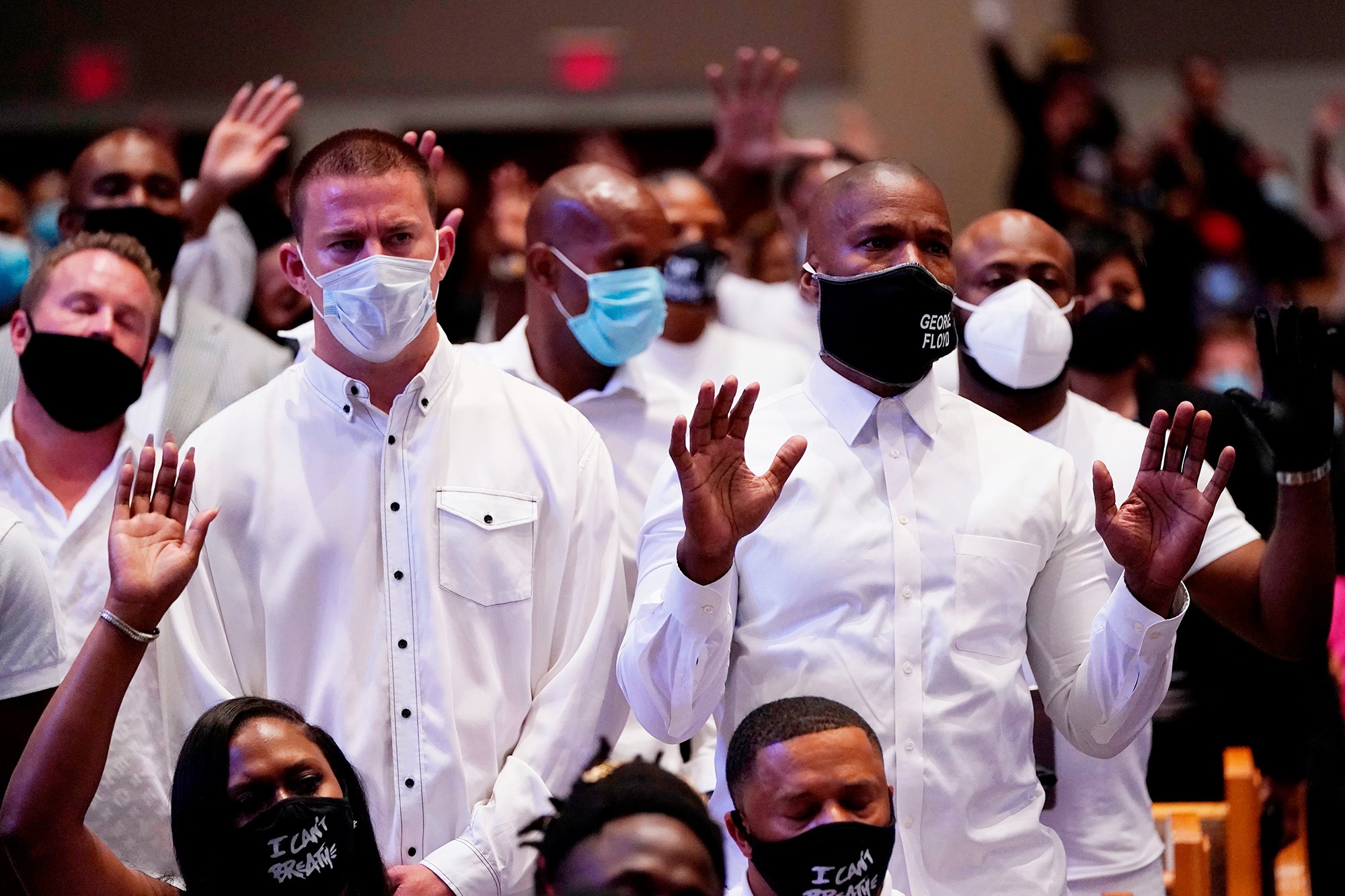 George Floyd, there will hardly be anyone who is deprived of this name today, his death sparked a worldwide protest against the brutality of Police and injustice faced by the Black people. He was memorialized at his funeral on June 10 as 'Big Floyd, ' which means, a brother and a father, a neighborhood mentor, and an athlete. The meaning has now turned into a catalyst for change'.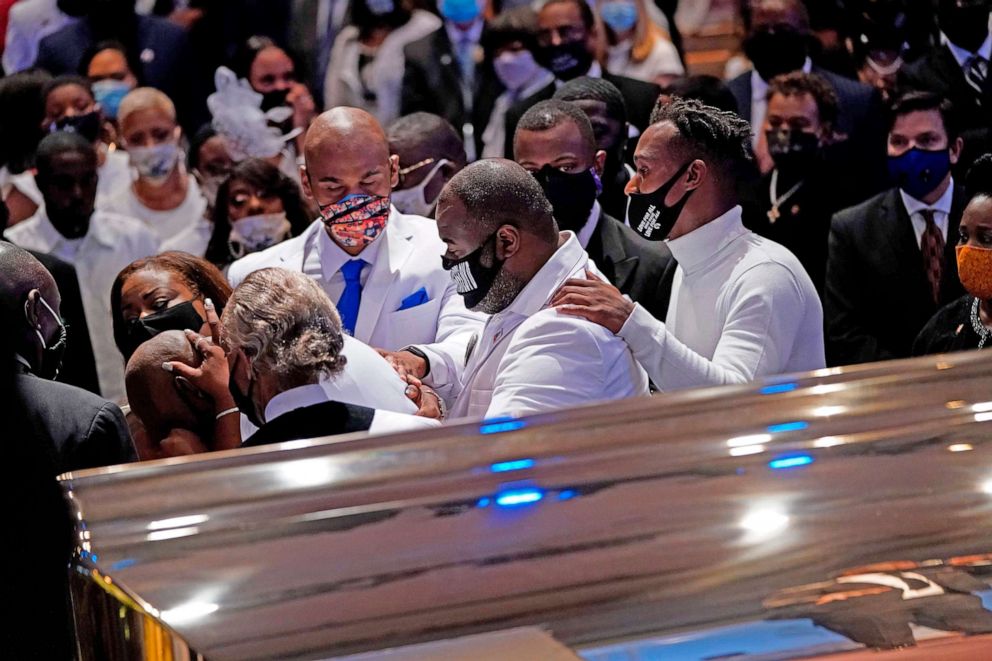 It's about two weeks after the murder of George Floyd by a Police officer, and a funeral ceremony was held in Houston, his hometown in Texas. More than 500 mourners gathered to pay their last respects on the street, while amidst the public funeral of Floyd, many others stood in long queues.
According to some reports, the private funeral service of George Floyd was held at the Fountain of Praise Church in Houston. Later on, the dead body of Floyd was buried in the Houston Memorial gardens.
George Floyd Funeral
The four-hour funeral service was broadcasted live from the Houston Church on every big television network of the U.S. Apart from the friends, family, and relatives of George Floyd, many politicians and celebrities took part in the funeral to pay their grief and condolences. Among the people who were there, Ivy McGregor, Jamie Fox, Floyd Mayweather, Channing Tatum, Kathy Taylor, and Sylvester Turner, the mayor of Houston, also took part in the funeral.
There were tears in the eyes of almost everyone present in the funeral ceremony while paying their last respects to George Floyd. His daughter, Gianna Floyd, and his wife, Roxie Washington, were spotted paying tribute to her father and a loving husband.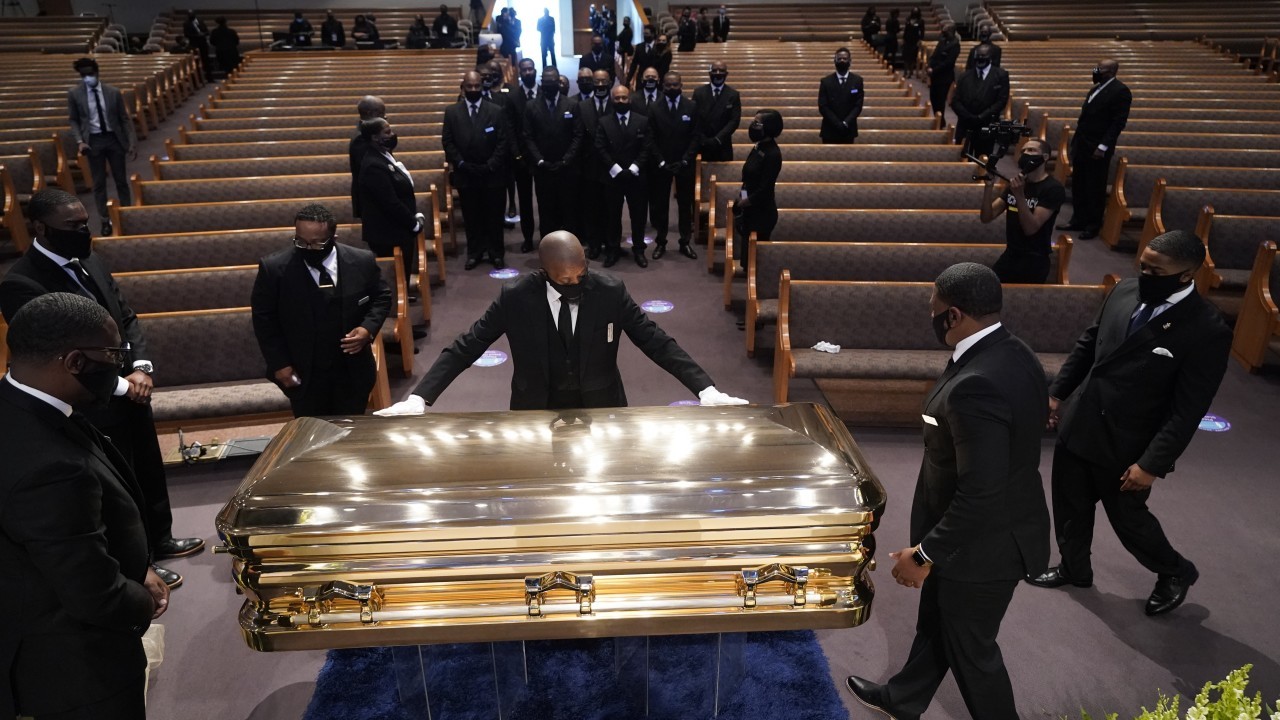 While his last words, I can't breathe, gave goosebumps to everyone who saw that footage or imagined him in that situation, his brother said that he is going to change the world, and everyone will remember him around the world.