Haley Cureton and her shocking statements in Netlfix's latest dating reality series Too Hot To Handle left us all dumbstruck. No wonder that happened because she actually said things that caused a lot of trolling and discussions.
Keep on reading to know more about Haley in the show and her life outside it.
Who is Haley Cureton?
Haley is still a student and is a Geography Major from the University of North Florida. This 20 years old beauty is from Jacksonville Beach, Florida. In her bio which was filmed for Too Hot To Handle, she mentioned that she is a part of a sorority commonly called "Zeta" and she considers it the best one (which led to a lot of trolling). She has also done a good amount of work for breast cancer education and awareness.
Haley Cureton in Too Hot To Handle
Haley said some things which caused everyone to question her general knowledge and smartness. She is being trolled and criticized for whatever she said. She created quite a few awkward and humorous moments on the show.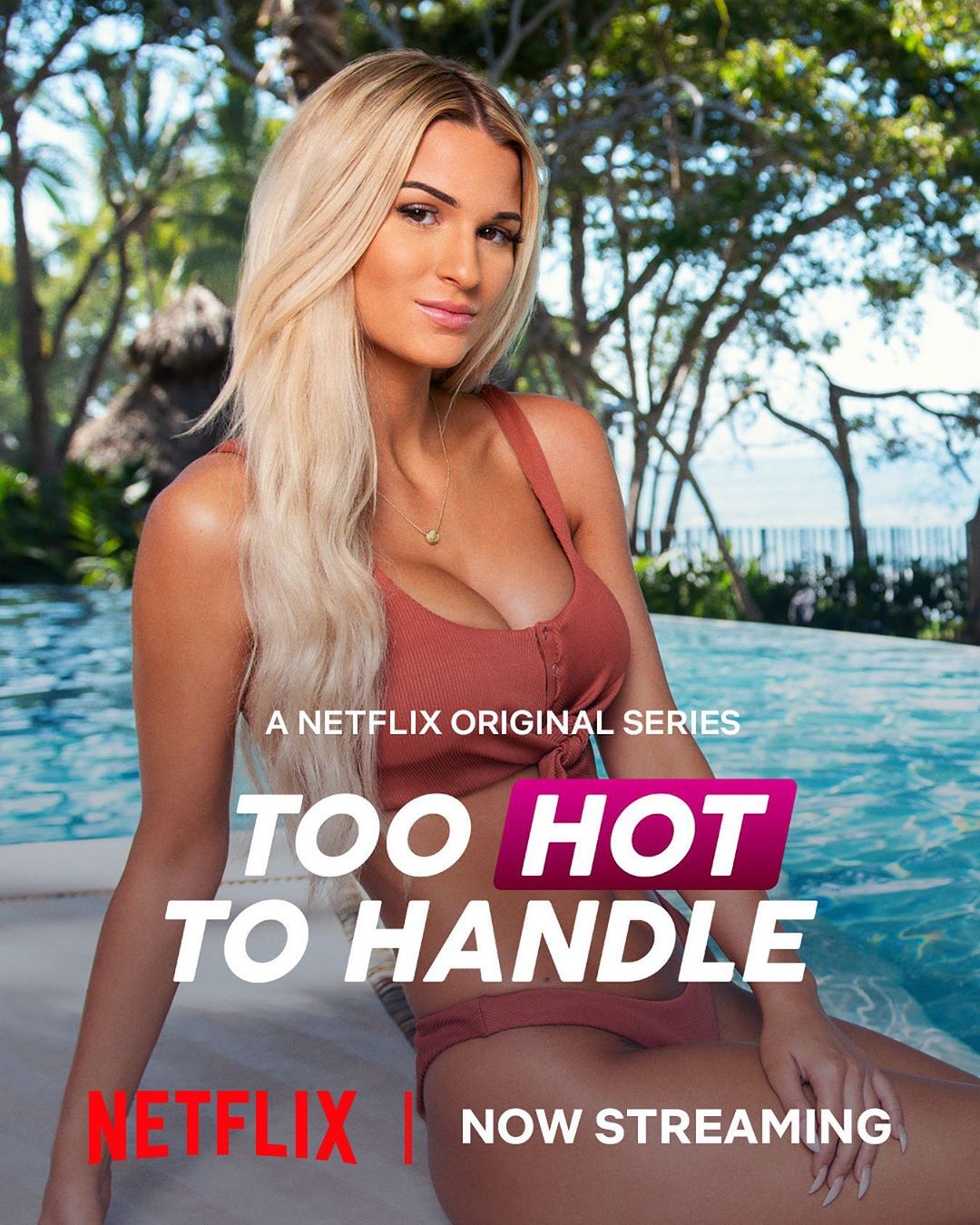 Cureton flaunted the tattoo on her back just at the beginning of the show but, didn't really know its significance or language. Likewise, while talking about Harry Drowsey who's from Australia, Haley said that she likes Harry but she didn't have any idea where Australia is! Yes, we know that's shocking!
Also, she said that she likes the international vibe of the show but she can't really figure out other accents. She found all accents except American to be similar and confusing for her. Consequently, not just her fellow participants, but everyone who watched the show has been talking about these statements made by Haley.
Haley's connections in Too Hot To Handle
Haley Cureton didn't really fit into the format of the show and had only one friend in the house. She established a friendship with Francisca Farago and they both planned to fool everyone into thinking that they are heterosexual. They broke the rule of kissing and touching sexually. As a consequence, the prize money of $100,000 was reduced by $3000!
Here's a sneak peek into the show Too Hot To Handle posted by Haley on her Instagram account.
Later, Francesca made it a point that she and Harry Drowsey were pairing up. Later, Haley was evicted from the house as she didn't form any connection or make any personal progress.
Francesca about friendship with Haley
Francesca has said that they are still very close friends and Haley was the best friend she made in the house. She admitted getting sad when she left. Farago said that they aren't talking as much as they should due to their busy schedules and distance.
Haley Cureton on social media
Haley doesn't seem to be very active on Instagram as she only has 21 posts on it as of now. But, the number of followers on Haley's account has hiked after the show. It has gone from 28,300 to 129K! OMG!
Fed up of all the trolling and questioning, she posted an Instagram story clarifying that she said many things in the bio out of which only some were shown. Also, she is no more associated with the sorority and said that she has many more accomplishments in her life apart from that.
We wish she keeps touching greater heights in the future!