No matter if you want to start packing months in advance or if you like to wait until the last minute, it is important that you do it efficiently and properly. You should never pack without proper help and equipment (boxes, friends, a truck, or even a moving service). After all, you have to know what you're getting yourself into, as this can be draining and time-consuming. So, when is the best time to start packing? In most cases, you should start packing 1-2 months in advance if you'd rather be safe than sorry with your boxes, as well as prepared for any type of possible delays. Here is all that you should know.
How far in advance should you start packing for a move? Top 6 important tips to follow
1. How to pack?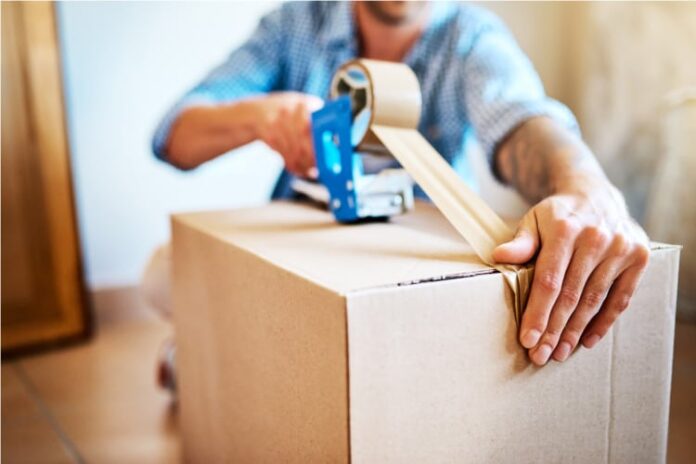 You can pack in a day, a week, or a month – it all comes down to the size of your apartment or your home. Also, how many things do you plan on throwing out, and how many things do you plan on bringing with you? Either way it may be, here are some quick & easy packing tips for you to follow:
A) Pack room-by-room and label your boxes in such a way. Don't mix your living room furniture with kitchen supplies, etc.
B) Heavy objects should also go at the bottom of a box and lighter ones on top. Store them accordingly.
C) Label fragile boxes and wrap them in thick, durable & high-quality bubble wrap.
D) For each room's moving boxes, label them with a different color.
This way and once you get to your new home it is way easier to organize per room.
2. Do you need a moving service?
If you're looking for a hands-off relocation, full-service movers can pack all of your belongings for you. Why waste a ton of your spare time doing the process on your own?
The right moving company will have the experience and equipment to pack all of your belongings securely and effectively. This is why you should check out divinemoving.com, which are also the best NYC movers! They are Manhattan's best resource for certified, licensed, and insured movers. Their experienced team will handle your possessions with the utmost precision and care. Get a free quote and simply insert your moving points from A to B to get the right approach, no matter the size of your goods or your moving date.
3. Supplies that you will be needing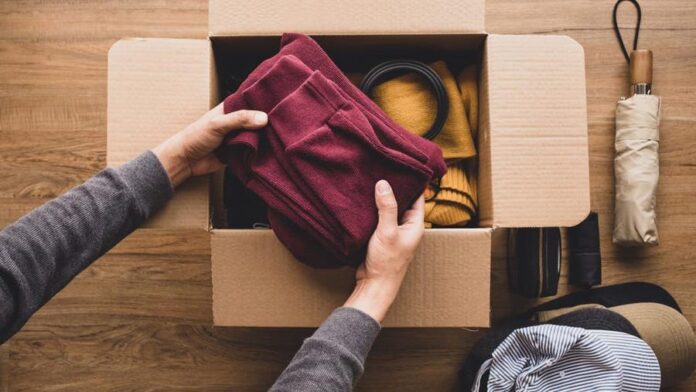 If you plan on doing your own packing for the relocation, you should get all the necessary packing materials in advance. This can feel a bit overwhelming, but it is crucial that you're well-equipped with:
Different types & sizes of boxes
Large envelopes
A ton of ducktape and tabe/labels
Some type of packing material or newspapers
Bubble wrap
A truck or a car with enough free space
A large and empty truck that can fit your necessities
Enough people on deck who can help carry your stuff
These items can vary from person to person, and from your local markets/budget. However, you should find all of these packing essentials in your local big store.
4. 6-8 week preparation
It will be much easier to choose which items to pack and carry with you if you start by quickly cleaning your home and slowly realizing what you don't want or need anymore.
So, put everything you don't want in a pile. You will realize just how much clutter you have, meaning that you will have to organize it. You can bring it all to a junkyard, donate it, gift it to someone you love, or sell it online. Ask your friends online if they'd be willing to take some things and pick them up personally. You can also try and do a garage sale. During this 6-8 week period, you will be doing a lot of 'heavy-duty cleaning' type of work.
5. One month before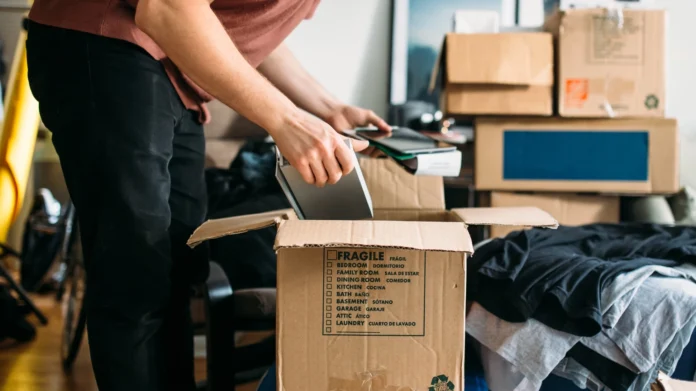 Start marking your boxes as soon as possible so that you can keep your belongings in order. Some items have to be packed sooner than others. For instance, you should start packing up your dinnerware and seasonal decorations that you rarely use early on since you will not be reaching for them anytime soon. This can apply to some old items, such as toys, books, pictures & clothes that are out of season. Ask those who are living with you and moving with you (your spouse, kids, parents) to sort out their own things in such a way. This will make the process easy for all of you. Also, be honest & realistic – if there are some things in the attic that you haven't used for years – why not finally throw them out? This could also apply to a ton of old & worn-out clothes.
6. One week before
Within the final stage, you shouldn't feel too stressed about the move. In fact, most of your items should be in boxes and ready to go! Now comes the heavy lifting part, where you have to move your furniture or your boxes into your vehicle. So, always start packing with the less-important items: closets, accessories, dishes, etc. Leave the big and important things as your grand finale! This applies to any important files and paperwork which should go with you in the car and in your bag.
Packing a house room by room entails finishing each area separately and keeping the boxes there until it's time to move. Things that don't have a permanent place in another space should be temporarily stored in the garage.
PS: Just in case, your boxes should be marked with the contents and the address where they are to be delivered in case something goes wrong and gets lost.
So, are you ready to move? We highly recommend that you get a team of professionals to help you out, just in case you don't forget something. Invest 4-6 weeks and you should be good to go!