One of the more lucrative industries one can open a business is landscaping. Despite its upfront investment costs in tools and equipment, compared to other startups, it has a lower financial bar to entry. In addition, the demand for landscapers can be seen across numerous industries, meaning your new company will have several revenue streams to tap into.
If you have the determination and a small amount of capital, a landscaping business can quickly generate a return on your investment. However, getting your new venture off the ground takes a bit of research and planning. Read on to learn more about opening this type of company.
It All Starts with a Plan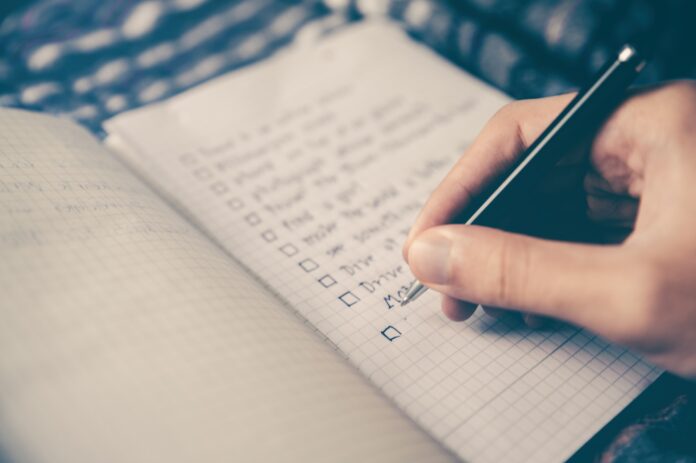 Much like any business, as a professional landscaping company, you'll need to create a business plan to help you successfully achieve your vision. While you may not need to do a ton of industry research since almost everyone needs some sort of groundskeeping, you should outline the important areas, including:
Your service area
Services you'll offer
Your pricing
Expected investment and return
Company member roles
Forecasted overhead and needed budget
Marketing and client acquisition
Equipment and tools
Any permits, education, and related licensing you'll need
For example, if you plan to hire employees as most landscaping firms need, you can expect to purchase multiple of the same tools and supplies like pesticides or plants. The average upfront investment you can expect on just tools ad materials alone could easily reach $10,000. A portion of this amount can also cover important expenses like business insurance, marketing, and website development.
Protect Your Business, Employees, and Customers
Even though you'll be your own boss and enjoy more control over your career, keep in mind you take on significant risk and liability too. Landscaping is considered a high-risk industry to work in because a lot of things can go wrong during a job, such as:
Workers getting hurt
Equipment damage and/or theft
Getting sued for being negligent or breaching a business contract
Natural disasters shutting down your business temporarily
Causing damage to a client's property
Getting in a car accident during business travel
As you can see, many situations could cost your business thousands of dollars in revenue. For example, if your company offers tree felling services and a log falls on one of your workers, who will pay for the related medical bills and lost income that comes with such an accident?
Workers' compensation is typically required for all businesses employing one or more employees to cover these costs. Without it, you could find yourself at the receiving end of an employee lawsuit and have to pay the expense of defending your company out of your own pocket. All it takes is one workplace injury to devastate a landscaping business financially, so take your time getting a workers' comp policy and explore your options here.
Make Your Business Official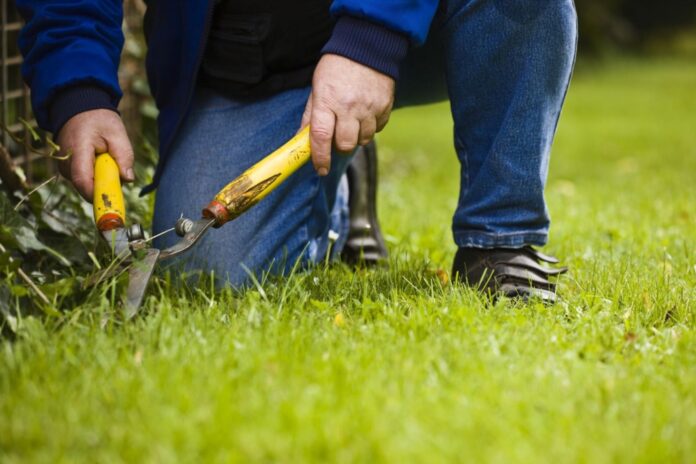 As the new owner of a landscaping company, you'll need to establish yourself legally with the public and government. The way to do this is to choose a name that is available and register it with your Secretary of State. Remember that you need to check the state's business database to ensure the name you pick is not already used by another organization.
You'll also need to decide if you want to operate as a sole proprietor or form a limited liability corporation, partnership, or other business entity. Again, speak with a knowledgeable tax professional about the benefits of each to determine the best formation for your company.
For example, you may start off solo and later form an LLC. But you also need to consider the risk of doing so. While you would avoid a significant amount of extra paperwork because you won't need to register with the state, you also put both your business and personal assets at risk if sued. An LLC, on the other hand, keeps these assets separate and affords you tax benefits.
In addition to forming your business officially, you'll need to get a tax identification number (TIN) from the IRS so you can file your company taxes.
Figure Out How Much to Charge
Setting rates for your landscaping service is crucial to your profitability. Determining your pricing is also important to make quoting and bidding easier. Avoid giving off-the-cuff quotes, as you'll risk underselling and have to absorb unexpected extra costs.
Do your research and find out what your competitors are charging. Pay attention to differences between neighborhoods, as well. For example, in areas where there are million-dollar homes, you could likely charge more compared to middle-class areas.
Always keep overhead in mind when creating your price points—factor in the cost of fuel, payroll, equipment rental fees, supplies, etc. For example, if you also offer tree trimming, you should include the cost of debris disposal, including the dumpster and dump site fees. Even think about the added cost of business insurance on your operations as part of your calculations.
Market Your Landscaping Business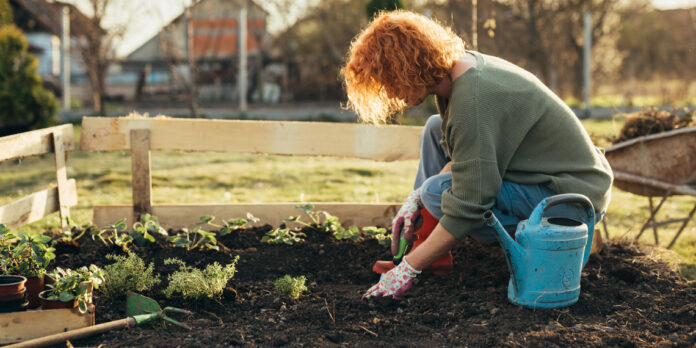 With your business established and service pricing determined, it's time to get the word out that your company exists! You have countless options for sharing your opening, but you'll need to decide how much you want to spend.
Going door-to-door, leaving business cards at local businesses, and leaving flyers in laundromats is a start and low-cost. However, we live in a digital world, so make sure to take advantage of some or all of the marketing channels below:
Build a website. This can be done through intuitive sites like GoDaddy and WordPress, which offer free pages with limited features. Or invest in a professionally built site.
Get found in local search results by creating a free Google My Business account.
Leverage free social media platforms like Facebook and Instagram to show off your work.
Get listed in online directories like Angi, Yelp, and your local chamber of commerce's website business database.
Advertise in the local paper.
Attend community events and festivals.
Partner with local businesses to raise awareness about your brand.
As you can see, a number of these options will cost you nothing but a small amount of time to get set up. But, sometimes, investing in things like a company website that looks professional and provides data security is better. Your clients and business partners appreciate the attention paid to these important details.
Bottom Line
While owning a landscaping business isn't overly complicated, it still requires planning and investment to get started correctly. Buying tools, equipment, and supplies are fairly straightforward but hiring employees and managing your risk and liabilities demands thoughtful strategy.
Being prepared for any situation isn't always possible, but buying business insurance to protect your company, employees, and customers is the most important investment you can make in this industry. Having a comprehensive policy in place will ensure your company can continue operating well into the future and avoid thousands of dollars in lost revenue because of situations beyond your control.