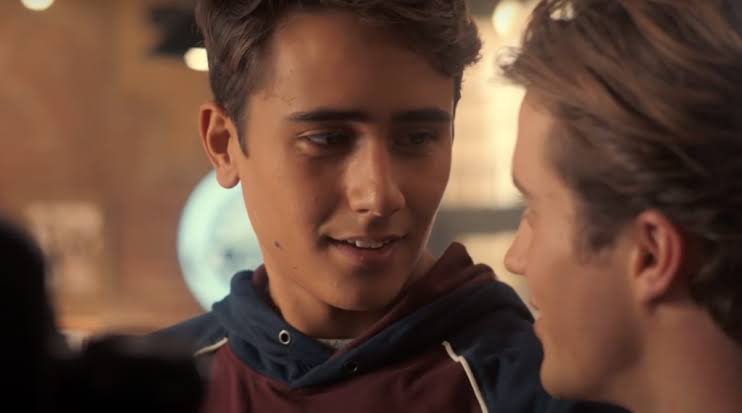 Yes guys! You guessed it right! Love, Victor is the spin-off of the 2018 cult film, Love, Simon. Here's all you need to know about this spin-off!
When and Where can we watch Love, Victor? 
The time has come for all the Love, Simon fans. The Love, Simon spin-off, Love, Victor has just dropped its first clip. Now, what can we say, the clip looks fantastic and has caught the attention of all the fans.
This show is all set to premiere on Hulu on the 19th of June. Love, Victor, follows on from the original 2018 rom-com. You all know what happens when a new student of Creekwood High School sets off to a journey of self-discovery.
The story will go ahead from this part. If you have watched Love, Simon, you already have a vague idea about what Love, Victor has in store for you.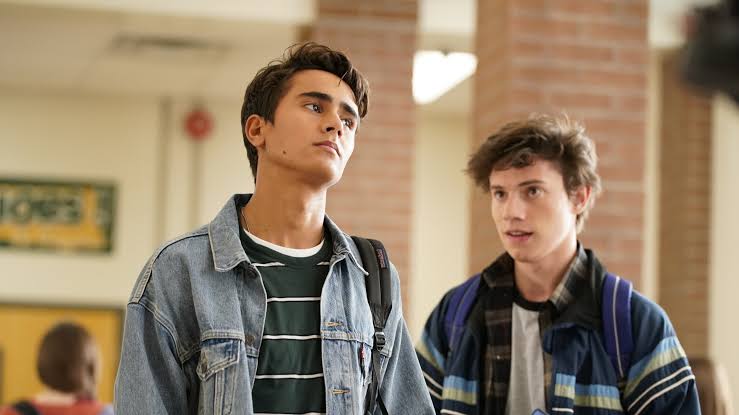 Unfortunately, this show was rejected by Disney+ for not being family-friendly enough for the audience. They thought that there is excessive sexual context and alcohol used in it.  But don't worry, it will release on Hulu on 19th June.
Who all are the cast members? 
The Love, Simon star Nick Robinson will be producing and narrating the film for the fans. Love, Victor will star George Sear and Michael Cimino in the leading roles. As the main character, Victor will fall for an openly gay high school friend Benji during a series having 30-minute episodes.
Other members of the series are:
James Martinez as Victor's father, Armando,
Ana Ortiz as Victor's mother, Isabel,
Isabella Ferreira as Victor's sister Pilar,
Mateo Fernandez as Victor's younger brother Adrian,
Bebe Wood as Victor's friend Lake,
Rachel Naomi Hilson as Victor's friend Mia.
What does Love, Victor has in store for us? 
In the first preview clip that just dropped, we can see that Victor is applying for a new job at a coffee shop. Here, he is greeted by one hell-of-a flirty assistant manager (AKA Benji). Soon things start getting uncomfortable, and sexual tension brews over a milk steamer. Getting awkward about this encounter, he runs out and withdraws his application. To be fair, anyone will be distracted by those arms.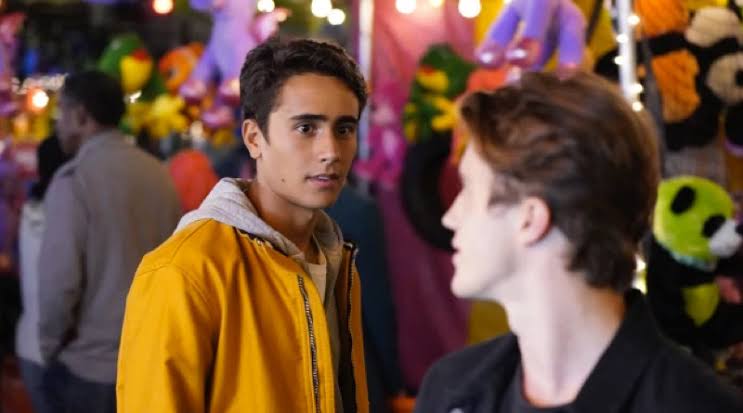 Fans are too precisely focussed about everything that is happening. They instantly understood that the coffee shop in the scene is the same in which Simon and his friends used to go. We love an Easter Egg.
One one side when fans were disappointed with the fact that While Disney declined its chance to give LGBTQ+ education to younger viewers, but it can be forgiven after seeing the exciting first look of the show.
The excitement keeps rising with every sequel for the fans. The author Becky Albertalli is also releasing a sequel to the show, that hasn't even been released yet. It will be called Love, Creekwood, which will be set "during the gang's first year of college".
This will probably take place after the events of Leah on the Offbeat and before the events of Love, Victor. This new edition is set to release as an e-book on 30th June. So, we can hold our breath and wait eagerly, for the film to hit the big screen.
For more information, keep reading and stay safe guys!