Recently we got the news of Zyan Malik is going to be a father, and he is expecting a baby with Gigi Hadid. Just after this news came out, many fans and celebrities are giving their warm wishes to the Zyan and Gigi.
We all know that Zyan Malik started his career with One Direction band. He got fam and lots of work from that band. And he left the band in 2015.
Now fans are gone crazy with the news of Zyan expecting a baby. Many fans are making stories for One direction band that they should wish Zyan on this special occasion.
There are also many stories out there when all of the members of One Direction band started following Zyan Malik on twitter. So read our full articles and many fan theories on Zyan Malik.
Does any One Direction member wished Zyan Malik?
The answer is no; there is no one from the One Direction band wished Zayn Malik till now. This is still disappointing for us that they are not talking or interacting with Zyan Malik after all these years.
If we are talking about One Direction band then in 2008, When all members of One Direction band came on the X-factor show, they got close and made this band. After that, the guys made many songs, and they were rocking in the music world.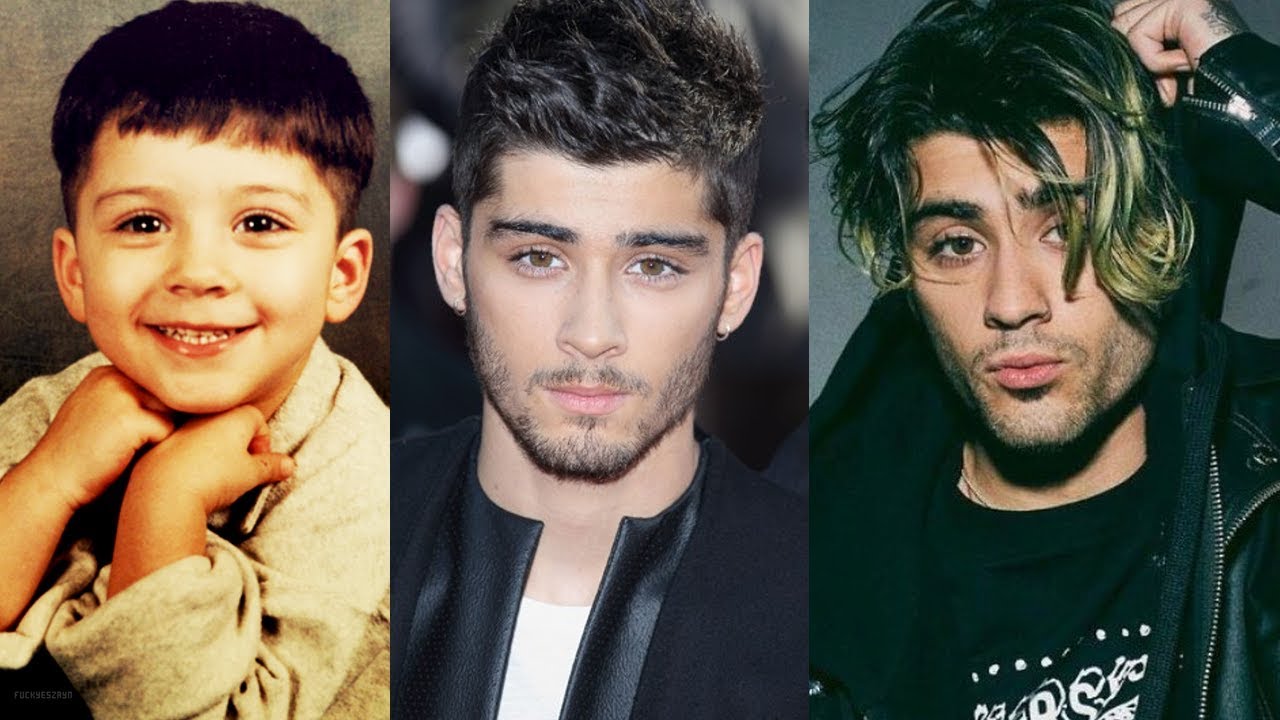 As like the quotes, Nothing stays permanent. Zyan Malik leave this band in 2015 and started singing solo.
We hope that they will make their relationship better.
Are there any chances of the Reunion of One Direction?
Fans are already expecting a fantastic reunion from the One Direction band. They are using "One Direction reunion" hashtags to show their love for the band.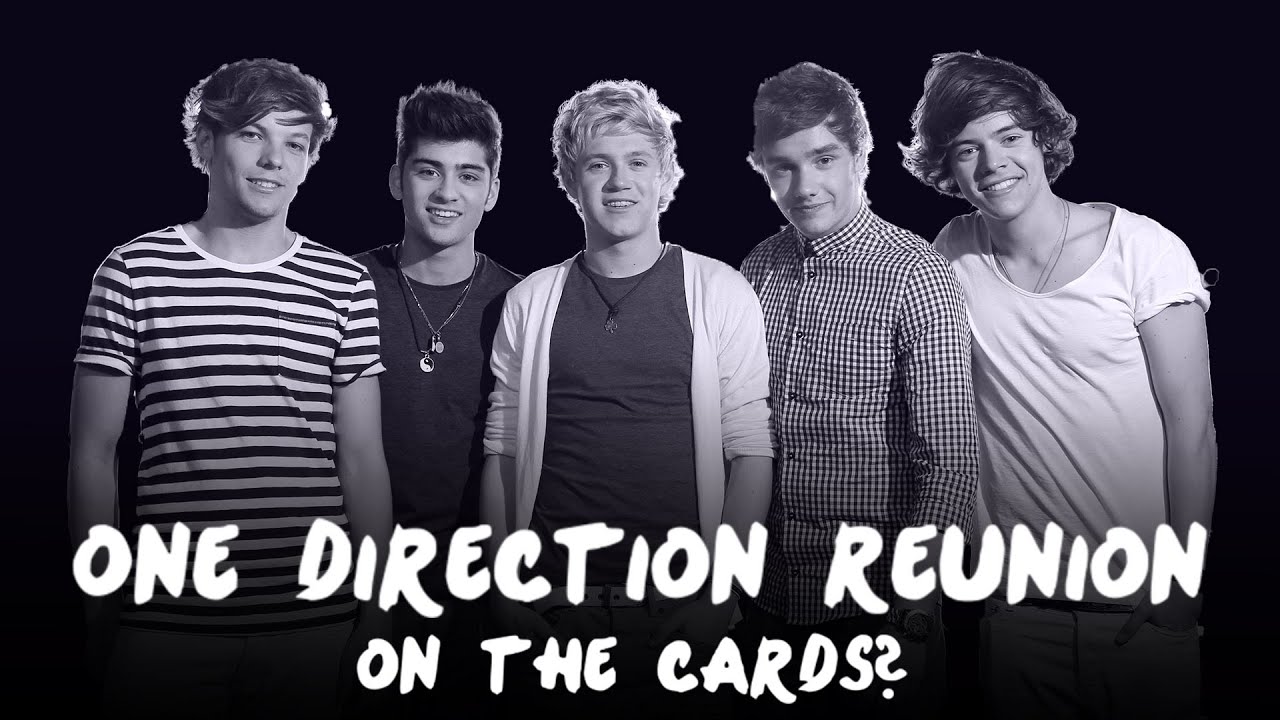 We can say there are lots of chances for a reunion in One Direction. The four members of this band are looking like they are ready for the reunion of One Direction band.
Also, Liam Payne, Niall Horan, Louis Tomlinson, and Harry Styles recently followed Zayn Malik, which shows that they are making it easy for Zyan to join the band again. But there is Nothing reacted by Zyan for this reunion.
Fan Reaction For Zyan Malik and One Direction
Everyone knows that Zyan and Harry was a best friend when they are in the same band. So fans are making many theories for them to reunite after the news of Zyan Expecting a baby.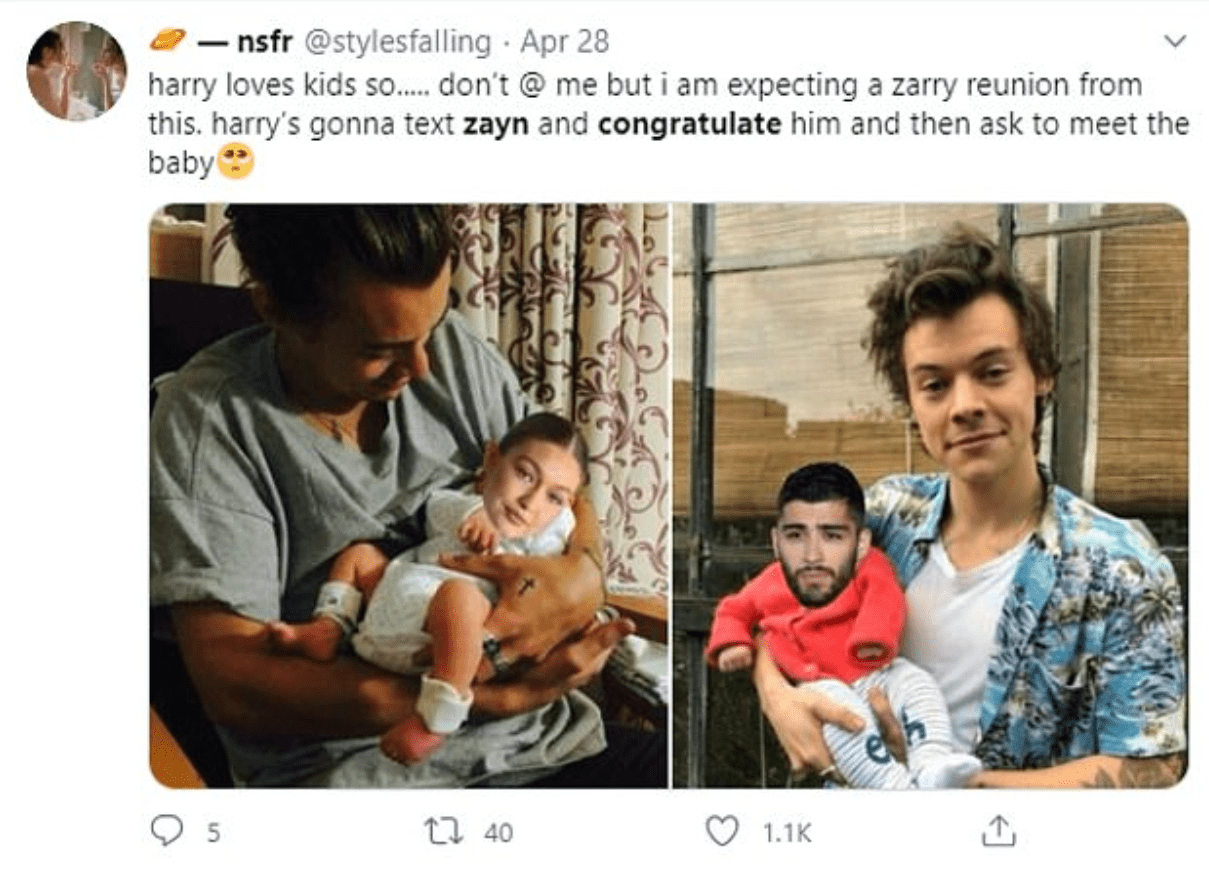 A fan of Zyan and Harry made this photo and said that the baby of Zyan would be the reason for reuniting him with Harry. Because Harry loves the baby, and after this news, he will ask Zyan to meet his baby. So this was the fan theories.
Also read, Gigi Hadid And Zyan Malik Are Pregnant: Checkout How She Revealed This With Her Fans.
Stay tuned with us for more.