Netflix's 'Signs', is a Polish series that revolves around the inhabitants of the town of Sowie Doly. In season 2, Nina is still missing even though a lot of time has passed. Apart from that, Trela also has a relapse. Season 1 ended with a face to face confrontation between present commissioner Michał Trela and former police chief Jan who turned out to be the killer of Laura Bławatska. Dzikowski kills himself, and it is revealed that Sobczyk had committed the recent two murders. 
'Signs' Season 2 Plot Explained
Trela finds out that it is Sobczyk who kidnapped Nina. He kills him in an attempt to get rid of the evidence. Elsewhere, Błażej (Michał Czernecki), runs for the Mayoral office against Antoni Paszke (Mirosław Kropielnicki), who is now confined to a wheelchair. Blazej gets help by two strange outsiders, Twerski (Rafal Mohr) and Kaja (Barbara Wypych).
After Nina's return, Kasia, daughter of Ada's late friend Patrycja, goes missing, and the entire town is thrown right back into terror and paranoia. Season 2 of 'Signs' carries forward the story of new characters, while shifting back and forth between the past and the present. Eliza Konieczna (Ewa Jakubowicz), who has a pivotal role this season, has a history with the town's new bishop, who goes by the name Roman Śmigielski (Rafał Cieszyński).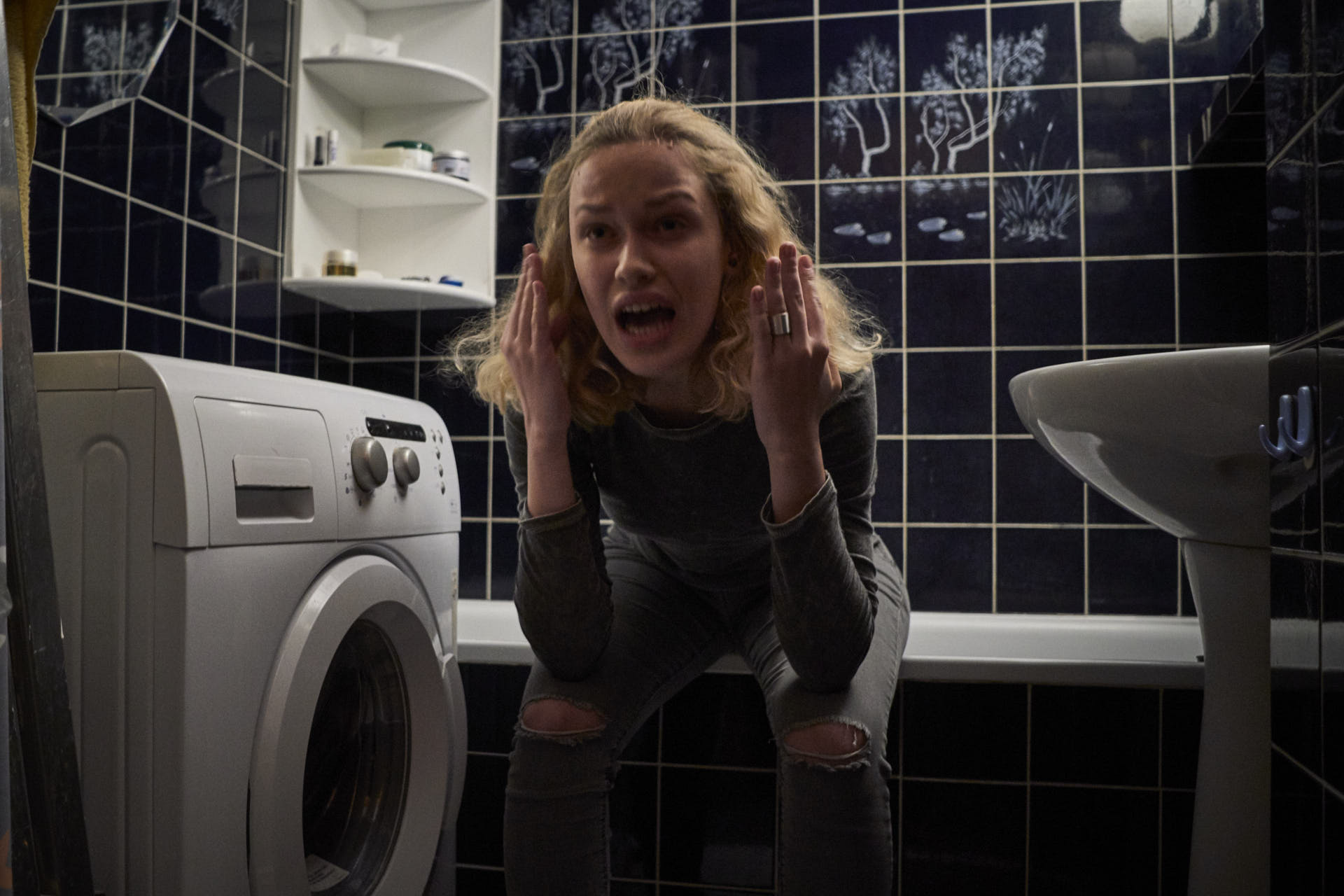 Signs Season 2 Ending, Explained
When Trela murders Sobczyk in a fit of rage, he is seen by Dorota (Paulina Gałązka). This is why she is violent around him. Jonasz (Andrzej Mastalerz) learns about this murder and grabs the murder weapon. Even in 'Signs' season 2, Trela antagonizes him. Ada secretly runs some tests and confirms that it is indeed the commissioner who has murdered Sobczyk. She is shocked when the officer who arrives at to her house informs her that he is here for Nina and not Trela.
It is insinuated in the 'Signs' season 1 finale that Dorota assists Sobczyk and tortures Nina. Even though her mind is that of a six-year-old girl, she can be incredibly violent and takes certain pleasure from it. After she returns, Nina starts working at a mental health facility where Dorota is also institutionalized.
After taking the chief psychiatrist's permission, she starts spending some time with Dorota. In the last scene that features Dorota, she lies in a pool of her own blood with her throat slit. The scene cuts away to Nina asking her father to leave Sowie Doly along with her. It is implied that Nina killed her because of all the torture.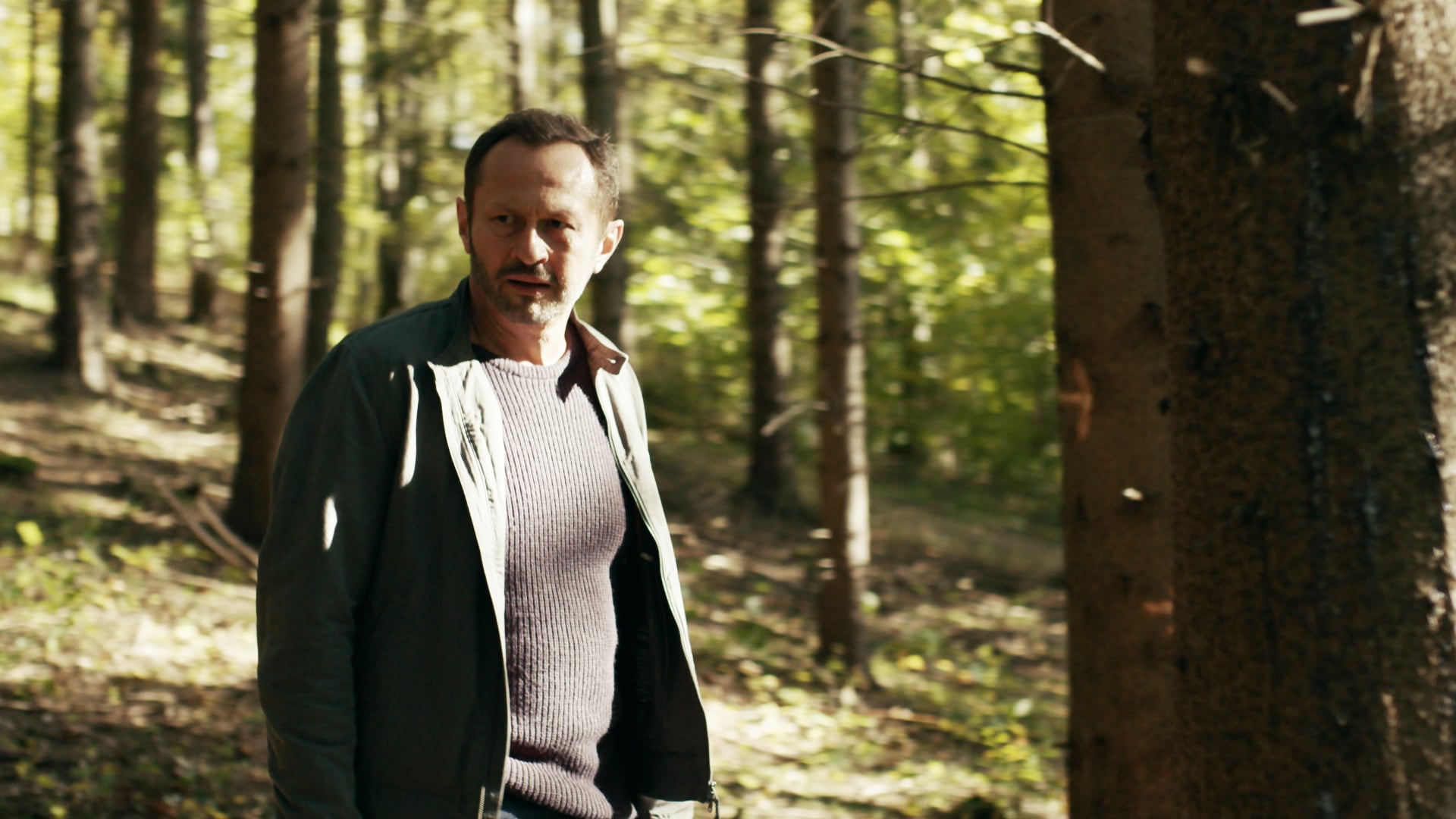 The Election Explained
It turns out that Antoni Paszke never really needed the wheelchair, he just hoped that his injury would earn him more sympathy votes. After he realizes that he will lose to Blazej and his mysterious backers, he teams up with Jonasz to plan a roadside 'miracle' to help him win. On the election day, Jonasz and Paszke both leave for the city centre, where, in front of an excited crowd, he gets up from his wheelchair and wins the election by a huge margin.
The Vril Explained
Midway into season 2, 'Signs' blindsides its audience with the sudden introduction of certain science fiction elements. The plot revolving around the Wunderwaffe becomes more focused on The Vril, a possible Nazi UFO spacecraft. Eliza and her husband Adam (Krzysztof Zawadzki) come across the secretive Vril Society and obsessively begin hunting for the space drive.
They go back to Sowie Doly and accidentally run over Kasia. They end up killing her, and in the season finale, their bodies are also discovered in the mountains, and have been dead for at least two weeks. Trela is startled as he tries to make sense of this, after previously interviewing both of them that day. It is a possibility that they had found the drive and thus ended up using it. During an interview with police, Adam and Eliza vehemently refute saying that it has only been a day.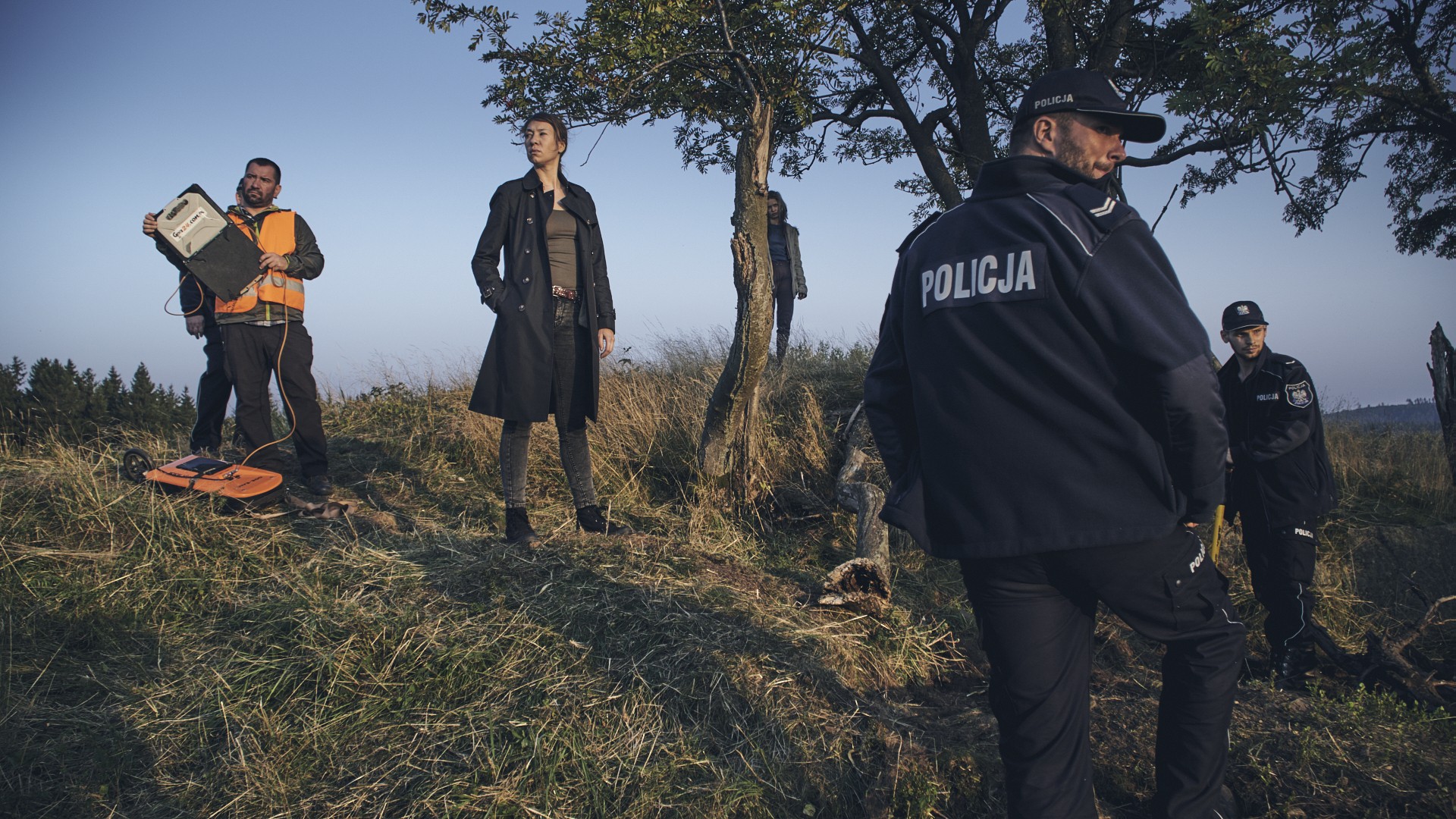 The Guardian Explained
Felix (Slawomir Grzymek) comes out as one of the most enigmatic and complex characters introduced in this season of 'Signs'. He lives in the outskirts of the town, and for generations, his family has been the guardian of the Vril.
He manages Twerski into believing that he will soon reveal the secrets of the Vril to him. He ends up killing him and leaves his body in the cave along with those who came before him wishing to explore the same thing. Nobody knew that Twerski had actually kept Błażej imprisoned in a bunker. 
In a collection of closing scenes, we see Zofia watch the footage on Eliza's dashcam of a disfigured Nazi. In that case, it is fair to say that there's probably going to be a third season, sooner than later. But up until then you can keep yourself busy by streaming the two seasons of 'Signs' on Netflix right now!