How would it be if a gardening lover could compete for his talent? The Big Flower Fight is a reality TV series which is going to air soon on Netflix. It serves the same ideology. The show will put some of the best gardeners to the test.
A lot of new details about the upcoming series are surfacing. Here are some of them.
Ten pairs of florists, sculptors, and garden designers face off in a friendly floral fight to see who can build the most prominent and boldest garden sculptures.
The Big Flower Fight: Release Date
The first season of this extraordinary show, The Big Flower Fight, will release on May 18, 2023, and the viewers can stream it on Netflix.
Overview of the show:
The Big Flower Fight features ten teams as they put in their efforts to create the best 'flower installations'.
According to the official statement, the series will feature eight episodes wherein the contestants will be given a unique challenge. This will test their skills, creativity, ability, etc.
Challenges will vary, and the participants will have to use their imagination and artistic mind to design something that would stand out.
Netflix's #BigFlowerFight has released a magical first look trailer…https://t.co/suvzc1MbQm pic.twitter.com/pAOHgM2GOL

— Radio Times (@RadioTimes) May 4, 2023
According to some sources and theories, the series will be entertaining with no lack of drama. The participants will have to put their best foot forward to showcase their abilities.
Currently, there is a lockdown at many places all over the world due to the COVID-19 pandemic. This appears to be the best time to polish the corroded gardener within one's self. This break from the busy lifestyle can be invested constructively.
The Big Flower Fight might prove to be a great inspiration for many.
Also, Netflix seems to be making the month of May mind-blowing for the audience. There is a long list of shows which are going to air, including Netflix originals.
The winner of the show will have a golden opportunity to create their sculpture, which will be put to portray in the Royal Botanic Gardens, London.
Read Also: Grace and Frankie Season 7: Where Will The Series Head? Know Everything Here!
The Big Flower Fight: Contestants
Natasia Demetriou and Reeves host the show.

The contestants of the show include:

Delilah and Rachel (Brooklyn)

Eoghan and Declan (Dublin)

Chanelle and Raymond (London)

Taylor and Nick (New York City)

Ryan and Andrew (London)

Helen and Andi (Somerset)

Jordan and Sarah (Maryland)

Jim and Ralph (Eastbourne)

Henck and Yan (Netherlands and Denmark)

Stephanie and Monet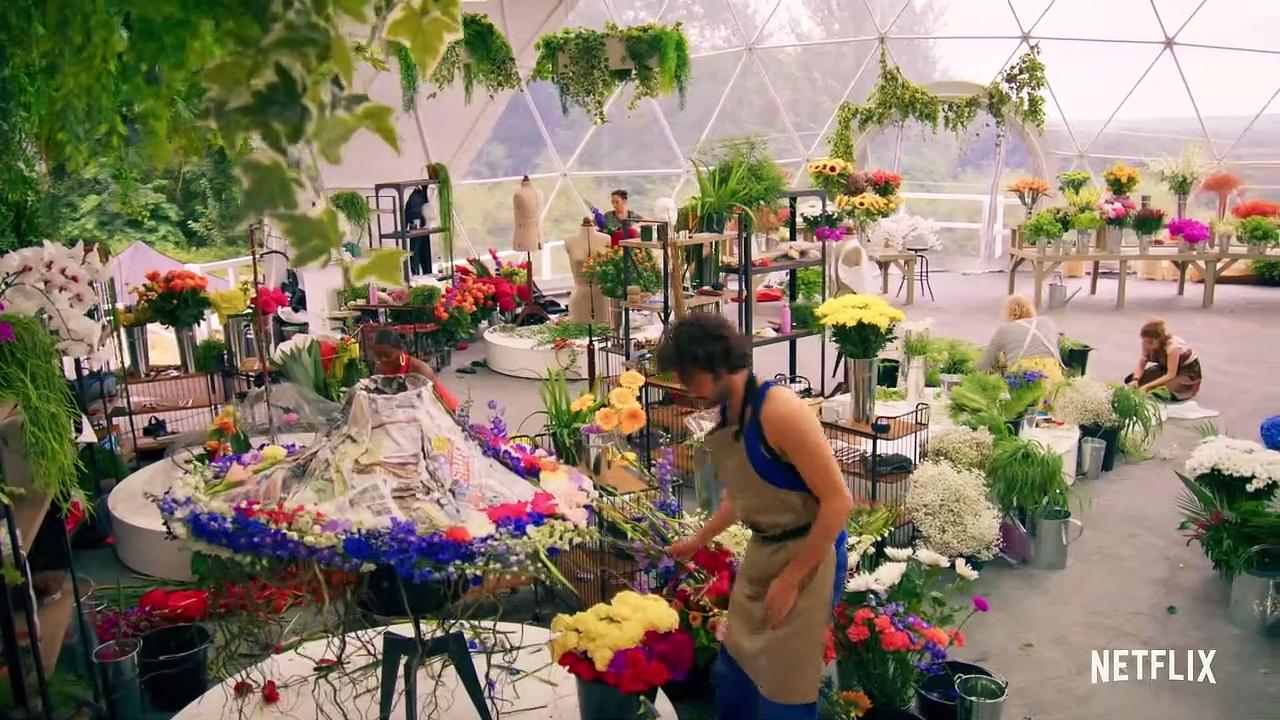 A particular judge will accompany Kristen Griffith-VanderYacht. This special judge will change each week. As revealed by Kristen, the main aim would be to ensure that the flowers get the care and respect that they deserve.
Other judges include:
Sophie Walker

Sarah Eberle

James Alexander-Sinclair

James Wong

Simon Lycett