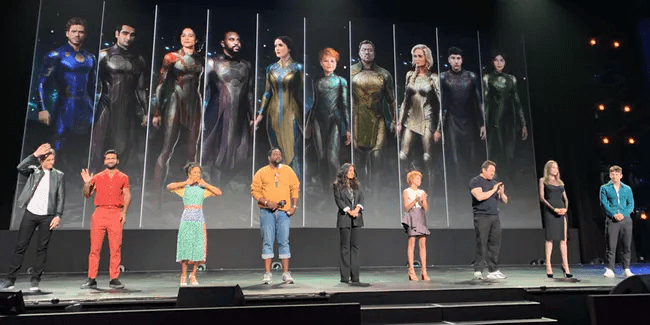 The Eternals is a forthcoming American superhero film based on the Marvel Comics community of the same name. The 25th film in the Marvel Cinematic Universe (MCU) is the production by  Marvel Studios and the distribution by Walt Disney Studios Motion Pictures.   In the movie, the Eternals combine to protect the Earth from their enemies, the Deviants.
Some Basic Information-
The director of the film is Chloé Zhao, and the writers are Matthew and Ryan Firpo. The superhero film is featuring an 'ensemble cast,' including Richard Madden, Gemma Chan, Kumail Nanjiani, Keoghan, Angelina Jolie, and many more.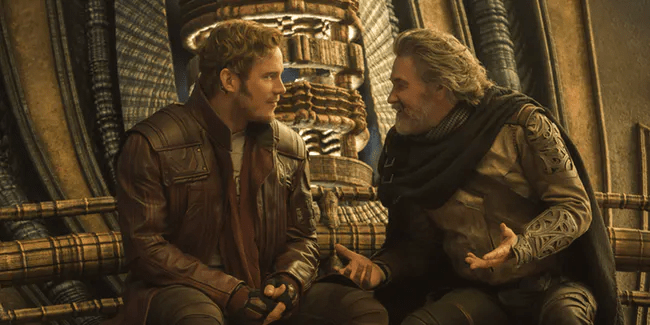 AND THE PREMISE RUNS AS…
Following the unexpected tragedy runs in the events of Avengers: Endgame (2019), the Eternals takes the cord. The Eternals is an immortal alien race created by the Celestials who have intimately lived on Earth for over 7000 years. As now, no is here to save the Earth, so it's their responsibility to reunite and to protect humanity from the Deviants.
The movie reunites  Kit Harington and Richard Madden, who were last together with  Jon Snow and Robb Stark in Game of Thrones. Gemma Chan was previously in the MCU as Captain Marvel's Minn-Erva, so are fashioned with the form. But, Sersi is a separate character in this plot. Let's see how we enjoy it!!
"I wouldn't have been able to do this if I didn't have a full year with the greatest trainers and nutritionists paid for by the biggest studio in the world," Kumail Nanjiani wrote in the caption. "I am happy that I look like this. But I also learn why I can never do this before. It would have been impossible without these resources and time."
Lauren Ridloff, as Connie in The Walking Dead, will also be there in the new play of the MCU. Her character, Makkari, is male in the comics, and what about here, let's see it.
Thanos- the big-giant purple mass took center stage in Avengers: Infinity War. Afterward, he also took on a whole bunch of heroes in Endgame. He was an Eternal in the comics, but we do not know yet if the same is true for the MCU analog.
Like Captain Marvel and Guardians of the Galaxy, the Eternals will become the one! The film will also shine the spotlight on Marvel's cosmic comic characters for sure.
NOW IT'S TIME FOR THE RELEASE DATE AND THE CASTS, SO LET'S MOVE-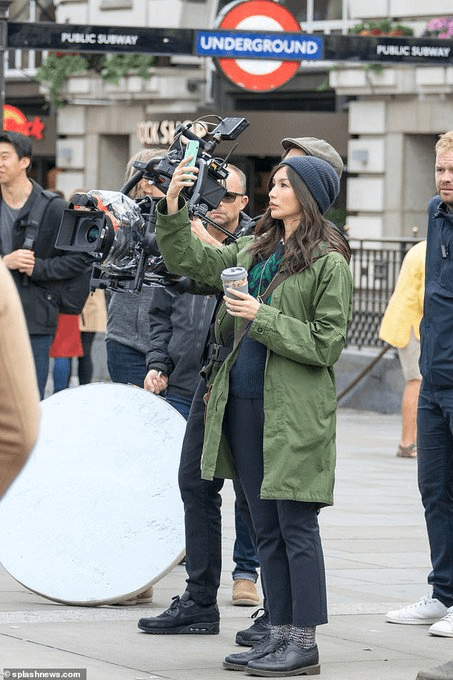 The Eternals is programmed to be released theatrically in the United States on November 6, 2023. So, yes! we have to wait for a long to go with The Eternals on the screen.
Now the casts-
Richard Madden as Ikaris
Gemma Chan as Sersi
Kumail Nanjiani as Kingo
Lauren Ridloff as Makkari
Brian Tyree Henry as Phaistos
Salma Hayek as Ajak
Lia McHugh as Sprite
Don Lee as Gilgamesh
Barry Keoghan as Drug
Angelina Jolie as Thena
Kit Harington as Dane Whitman