Yes, it's officially correct! Ty Pennington will not be a part of Extreme Makeover: Home Edition as the host anymore. Here's why.
Ty has been the host of this iconic show right from when it started in 2003 to 2012. This news shocked all the fans immensely. The reaction was pronounced because he has, in a way, become the face of the show.
The new host of the show will be Jesse Tylor Ferguson, who is known for his role in HGTV's Modern Family. The show will have ten episodes.
Why is Ty not hosting Extreme Makeover: Home Edition?
As per reports, the channel is making some changes in the show's creative front. With Jesse joining the show, they are expecting the show to gain a new creative perspective. So, Ty Pennington will no longer be hosting the show.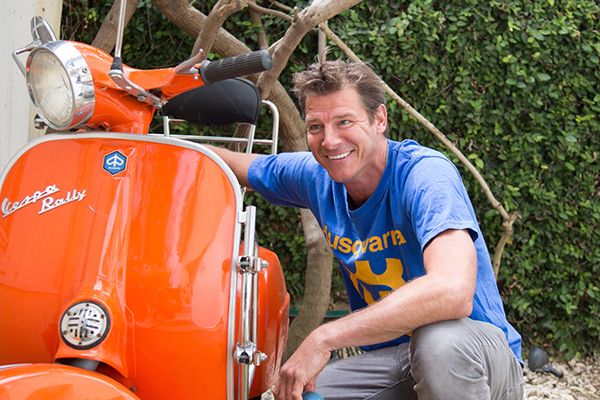 Though Jesse is also an appreciated personality, some people feel that the show has lost its charm and might never be the same again without Ty Pennington.
What Ty has to say about him quitting the show?
In his statements related to this topic, Ty has humorously stated that he can't just take away all the good vibes for himself and that he should let someone else have them too. He also said that he is now too old for that.
No, Ty! You were just the perfect host for all the fans!
Ty Pennington and Extreme Makeover: Home Edition
The show proved to be the kickstart project of his career. Ty Pennington's fame touched the skies because of this show. This not just brought him several awards, but he also got a vast critical claim for his work. The show was cancelled in 2012 due to some reasons after being on TV for ten long years! Nevertheless, it's back now.
The rebuilding of sustainable and economical homes for families who deserve it is such an excellent format! Ty and the show's format always seemed to be going hand-in-hand.
What is Ty Pennington up to?
After the cancellation of the show, Ty admitted that he was trying to bring a significant change in his life. He planned to spend some quality time with his family and to rest himself a bit. His Instagram posts are proof that he is doing correctly that kind of stuff.
Take a look at one of his fun Instagram posts.
Good news for Ty's fans
Don't get disheartened just yet, guys! Ty will still be making some appearances in the show as a guest. You will be seeing him around often. Sources say that he will work with the team of renovators for some of the featured houses. Something is better than nothing, for sure! Also, he is going to be a part of some philanthropy projects and community outreach.
So, just as Ty Pennington considers himself honoured to be a part of this particular show, we feel the same to be the fans of such a nice man!