Turning 25 is a significant milestone in anyone's life and what better way to celebrate than with a themed party? Whether you're planning your own birthday bash or helping a loved one, choosing the right theme can make all the difference. If you're looking for 25th birthday ideas theme or 25th birthday gifts to make your celebration memorable, you've come to the right place. Here are some fun and creative 25th birthday party theme ideas to inspire your celebration.
14 Fun 25th Birthday Ideas Theme To Remember
First, let's start with some general 25th birthday ideas theme. You could plan a day trip to a nearby city or a weekend getaway with your closest friends. If you're feeling adventurous, you could try an extreme sport like bungee jumping or skydiving. Alternatively, you could keep things low-key and organize a picnic in the park or a movie night with your loved ones. If you feel these ideas are not enough for you, go to the website giftOMG and check out more.
1. Quarter Life Crisis theme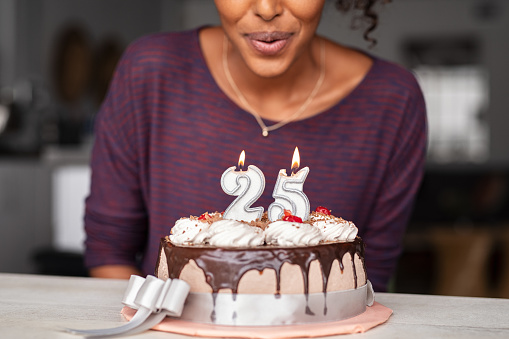 Embrace the challenges and uncertainties of adulthood with a "Quarter Life Crisis" party theme. Decorate with black balloons and streamers, and play games that poke fun at the struggles of adulting, such as "pin the bill on the budget" or "build your own IKEA furniture." Serve comfort foods that remind guests of their childhood, such as mac and cheese, grilled cheese sandwiches, and cupcakes.
2. Wine Tasting theme
For a more sophisticated celebration, consider a wine-tasting party theme. Provide different types of wine and food pairings for guests to sample, and set up a tasting station with wine glasses and notes for guests to record their impressions. Add some ambiance with dim lighting and soft music, and encourage guests to dress up in cocktail attire.
3. Gatsby theme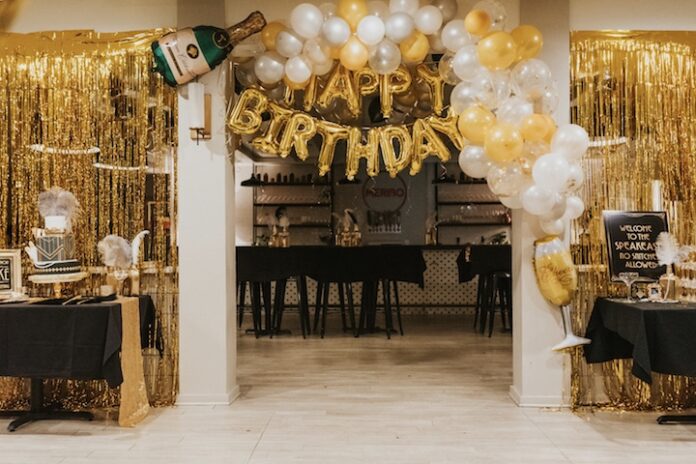 Take a step back in time with a 1920s-themed party. Encourage guests to dress up in flapper dresses and suits, and decorate with gold and black accents. Serve classic cocktails like martinis and Old Fashioneds, and provide plenty of finger foods, such as shrimp cocktails, deviled eggs, and mini quiches.
4. DIY Crafting theme
For a hands-on celebration, host a DIY crafting party where guests can make their own unique keepsakes. Set up stations for different crafts, such as jewelry-making or painting, and provide all the necessary supplies. This theme works well for small, intimate gatherings, and allows guests to create something special to remember the occasion.
5. Game Night theme
Bring out your competitive side with a game night party. Set up different games, such as board games, card games, and video games, and encourage guests to play in teams or solo. Serve snacks and drinks to keep the energy high, and offer prizes for winners of each game.
6. Beach Bash theme
If you're looking for a summer-inspired celebration, consider a beach-themed party. Decorate with beach balls, sand, and sea shells, and serve tropical drinks and snacks. You can even set up a mini beach volleyball game or rent a small inflatable pool.
7. Movie Night theme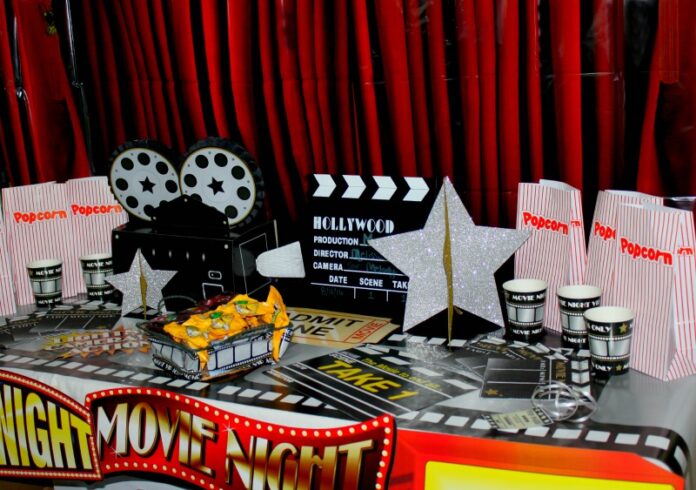 For a more low-key celebration, host a movie night with your favorite films and snacks. Create a cozy atmosphere with blankets and pillows, and serve classic movie theater treats like popcorn and candy. You can even set up a projector and screen for a true cinema experience.
8. Backyard BBQ theme
Light the BBQ, and decorate your garden with plenty of banners, streamers, and balloons. This party theme is ideal for people who enjoy good food, company, and family. Check out our suggestions for a BBQ party for further suggestions on how to plan the ideal grilled-up birthday.
9. Karaoke Party theme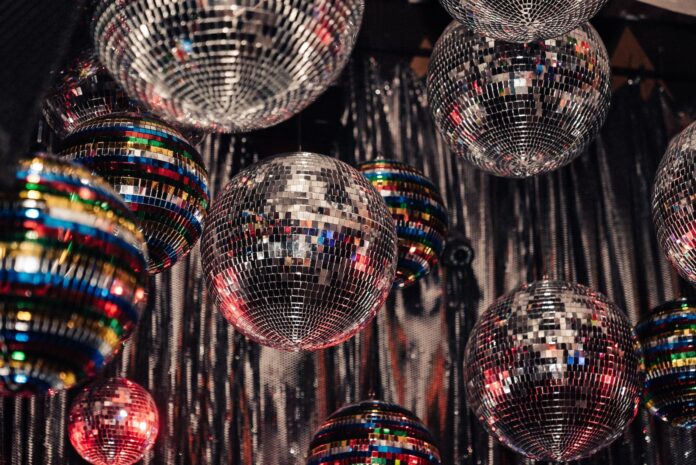 Sing your heart out with a karaoke party. Set up a karaoke machine and encourage guests to choose their favorite songs to perform. Serve drinks and snacks to keep the party going all night, and don't forget to capture some embarrassing moments on camera!
10. Hiking Adventure theme
For the outdoorsy types, plan a hiking adventure with your friends. Choose a scenic hiking trail and pack a picnic lunch to enjoy at the top of the trail. This theme is perfect for those who prefer a more active celebration and allows you to enjoy nature while spending time with loved ones.
11. Garden Party theme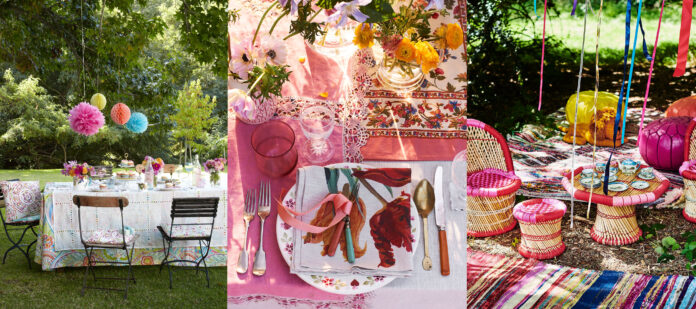 Celebrate your birthday surrounded by nature with a garden party. Decorate with flowers and greenery, serve fresh fruits and vegetables, and play outdoor games like croquet or badminton. This theme works well for daytime celebrations and allows guests to enjoy the beauty of nature while socializing with friends.
12. Spa Night theme
If your loved one is someone who can make the most of a relaxing break on her birthday, consider hosting a spa night. Hosting a spa night is a good choice for your 25th birthday ideas theme. Any location with a hot tub or sauna can be used for this party, or you can host it in your neighborhood spa. Add plenty of elegant small snacks like a charcuterie board and champagne or the birthday girl's preferred hot beverage. Face masks will be used to end the night and the recipient will be surrounded by her closest relatives and friends.
13. Hollywood Glam Theme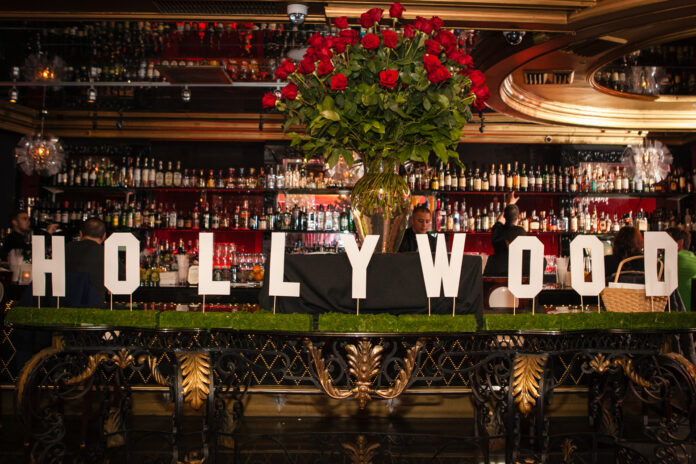 For a more upscale celebration, consider a Hollywood Glam theme. You could decorate with gold and silver accents, and ask your guests to dress up in formal attire. You could also have a red carpet for your guests to walk down, and set up a photo booth with props and backdrops.
14. Masquerade Ball Theme
A masquerade ball theme is perfect if you want to add a touch of mystery and elegance to your 25th birthday party. You could ask your guests to wear masks and decorate the venue with candles and chandeliers. You could also hire a live band or DJ to provide music for the evening.
Conclusion
No matter what theme you choose, your 25th birthday is a time to celebrate your achievements and look forward to what's to come. Make it a night to remember with a fun and creative theme that reflects your personality and interests.