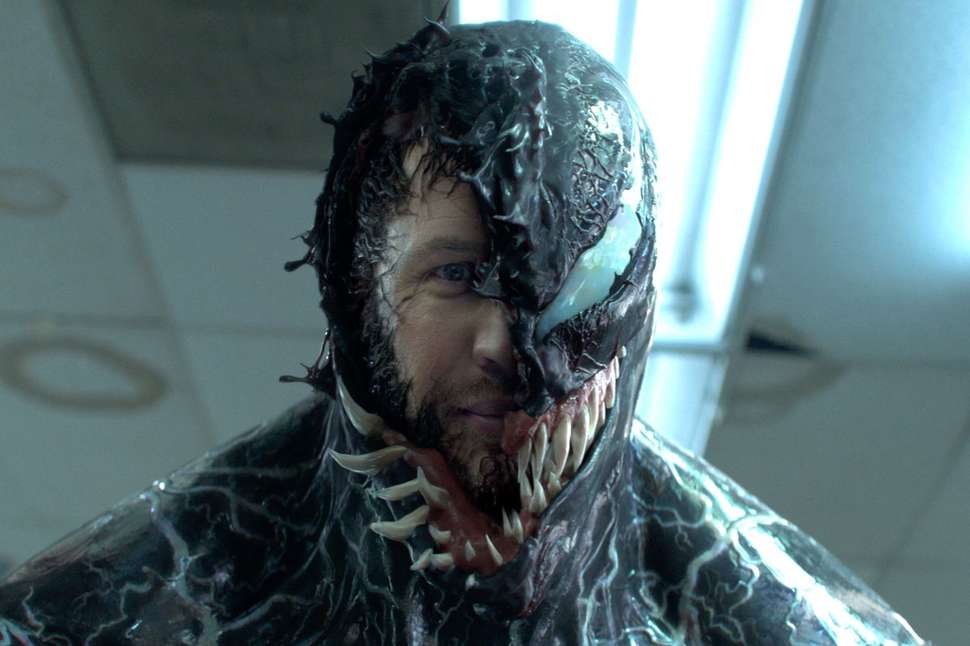 So Sony's Spider-Man spin-off Venom was a massive hit, despite the reviews, meaning it won't be a surprise to anyone that a sequel is on the way.
Even before the first movie was released, cast members were talking about a sequel, also if they did clam up immediately after uttering those confirmations. The film surpassing like Guardians of the Galaxy and Deadpool 2 at the box office, a sequel is guaranteed.
And it seems Sony is developing it with the original movie's co-writer Kelly Marcel back to write the screenplay and executive produce.
So who's going to be in it, what's it about, when can you see a trailer and will Tom Holland's webslinger show his face/mask? Here's everything we know about Venom 2 so far.
Venom 2 plot: Spider-Man and Carnage?
While we didn't get a Spidey-sized cameo in the first Venom movie (well, not exactly), the director has hinted at a future Spider-Man crossover. Could that take place in Venom 2?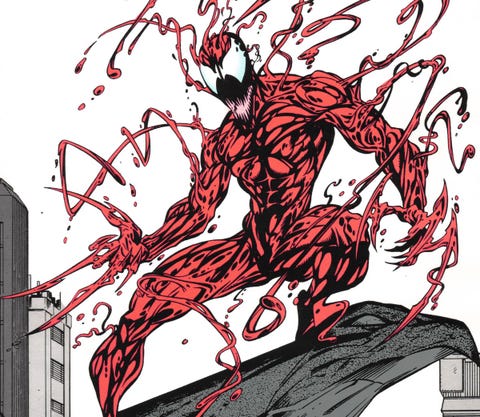 "This feels very much like Venom's movie. It's the introduction of the character," Ruben Fleischer said of the first film, before teasing: "As to where it will go in future movies, and who he'll run across, I can't say."
When will Venom 2 hit theatres?
Venom 2 will release on October 2, 2023. Before that, however, Sony has another SUMC release: Morbius, a standalone film for the Spider-man vampire villain of the same name. That film, which stars Jared Leto, will hit theatres July 31, 2023, and is directed by Daniel Espinosa.
Who will be in the sequel's cast?
Tom Hardy will, of course, return as Eddie Brock. It's unclear if he'll plunge himself into a bath of lobsters this time around, but Hardy is sure to bring the same charm that almost made Venom a comedy to its sequel. Michelle Williams is also set to return as Anne Weying, Eddie's ex-fiancée.
As promised via Venom's mid-credits scene, Woody Harrelson will star as longtime Venom villain Cletus Kasady, a serial killer who will eventually become the symbiote villain known as Carnage.
Also sure to return is Venom's extraordinarily long tongue.
Past that, no other cast announcements made for the sequel. There have been wishful rumours of Tom Holland's Spider-Man making an appearance in a Venom movie, while technically possible, it seems unlikely.
What's the plot of Venom 2?
With Riz Ahmed's Carlton Drake (who eventually fused with the symbiote Riot) out of the picture after, uh, exploding inside a spaceship towards the end of the first film, Eddie and Venom's initial nemesis will most likely not be back. Luckily, Venom's mid-credits scene was a robust and bankable indicator as to who is going to fill the villain void in the sequel.
Woody Harrelson's character Cletus Kasady revealed in the scene. Brock, once again working as a journalist, interviews Kasady, a captured serial killer in prison. It's creepy as hell, but there's not much to go off of plot-wise other than Kasay's promise that, "When I get out of here — and I will — there's going to be carnage."
That line is an on-the-nose reference that confirms Kasady's identity. In the comics, he merges with a symbiote named Carnage, a kind of "offspring" that Venom shed once while breaking Brock out of prison. Carnage bonds on a deep level with Kasady, developing strong abilities that even Venom doesn't possess. It's uncertain how much of Carnage and Kasady's storyline will benefit from the source material for Venom 2, but we can be sure that it's going to bloody and violent as all get out.
Deadline also reports that, according to two sources close to the project, comic book villain Shriek also has into the plot of Venom 2. A Sony spokesperson declined to comment, stating that the project is still in its early stages. In the comics, Shriek is a drug dealer named Frances Barrison, whose severe trauma caused her latent mutant powers — which include sonic blasts, flight, and the ability to incite dark emotions — to emerge. Historically, she's both Carnage's accomplice and love interest, so her addition to the sequel makes sense. Currently, Naomie Harris (Moonlight) is in talks to star in the role.
Is this the last Venom film?
The short answer: it's uncertain. Tom Hardy signed onto a three-picture contract with Sony. Given the commercial success of the film and Sony's plans for its Marvel characters, if the sequel does well, Venom 3 doesn't seem out of the realm of possibility.