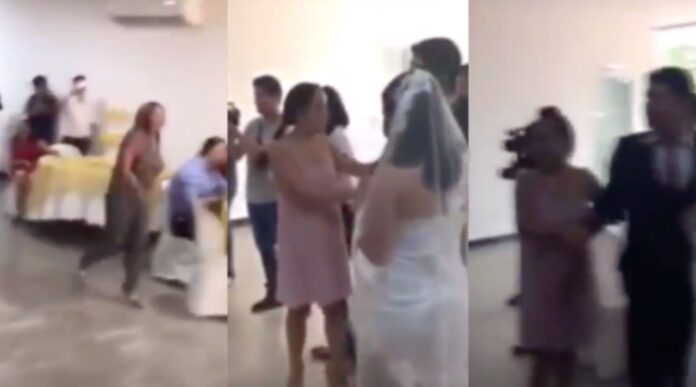 Now that's something!
A jealous woman crashes into the wedding of her ex and slaps the bride.
Moreover, she then tells the groom that she loves him!
A video has surfaced online in which the woman can be seen screaming hysterically as she bursts into the ballroom to confront the happy couple.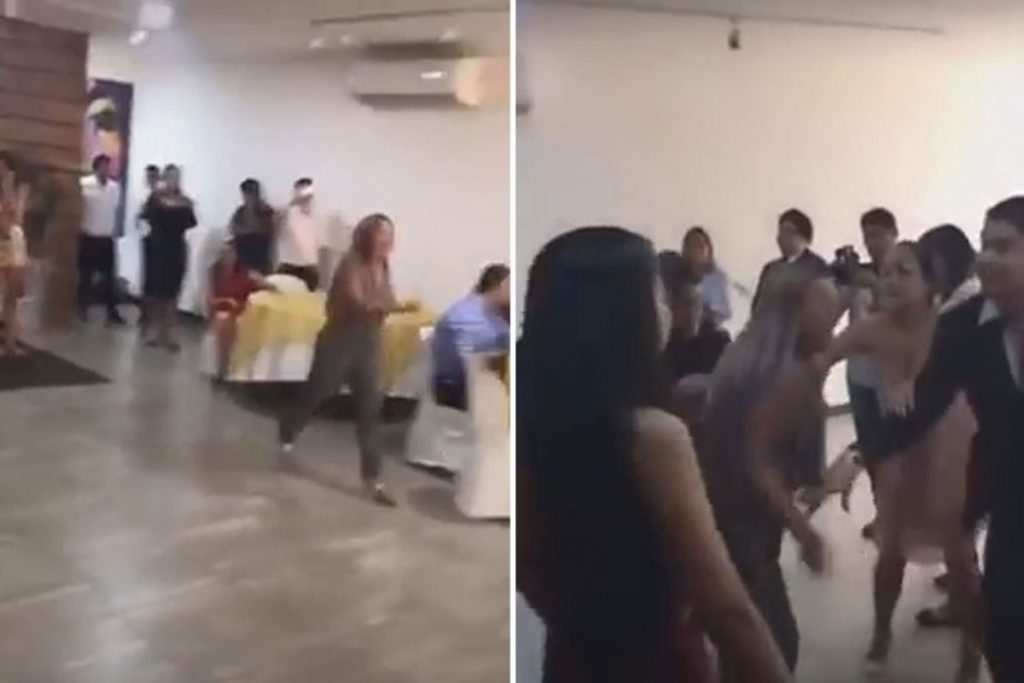 She expresses her love to the groom by shouting, "Richard, you cannot get married. I love you, you cannot marry."
She kept on shouting as charges towards the bride to hit her and slap her out of jealousy.
Even though three men tried to stop the woman as she launched her attack, but she managed to wriggle free.
This shocking yet funny drama happened in Mexico City, Mexico.
The woman does not stop screaming and hurling abuses to the bride.
This groom is heard saying "take her out".
Social Media users started the speculations surrounding the behavior of the woman at the marriage and various stories started surfacing online.
YouTube's Ciro Vazquez wrote on the social media network, "He slept with her and then he married the other one." Another user commented, "The one that married Richard seems to be a bit clumsy, he is obviously unfaithful."