Miley Cyrus and Cody Simpson have undoubtedly been in a relationship which is known by all. The Australian singer confessed that he was already in love with Miley soon after they started dating.
The pair is totally into each other, and they have never been shy to show it publically too.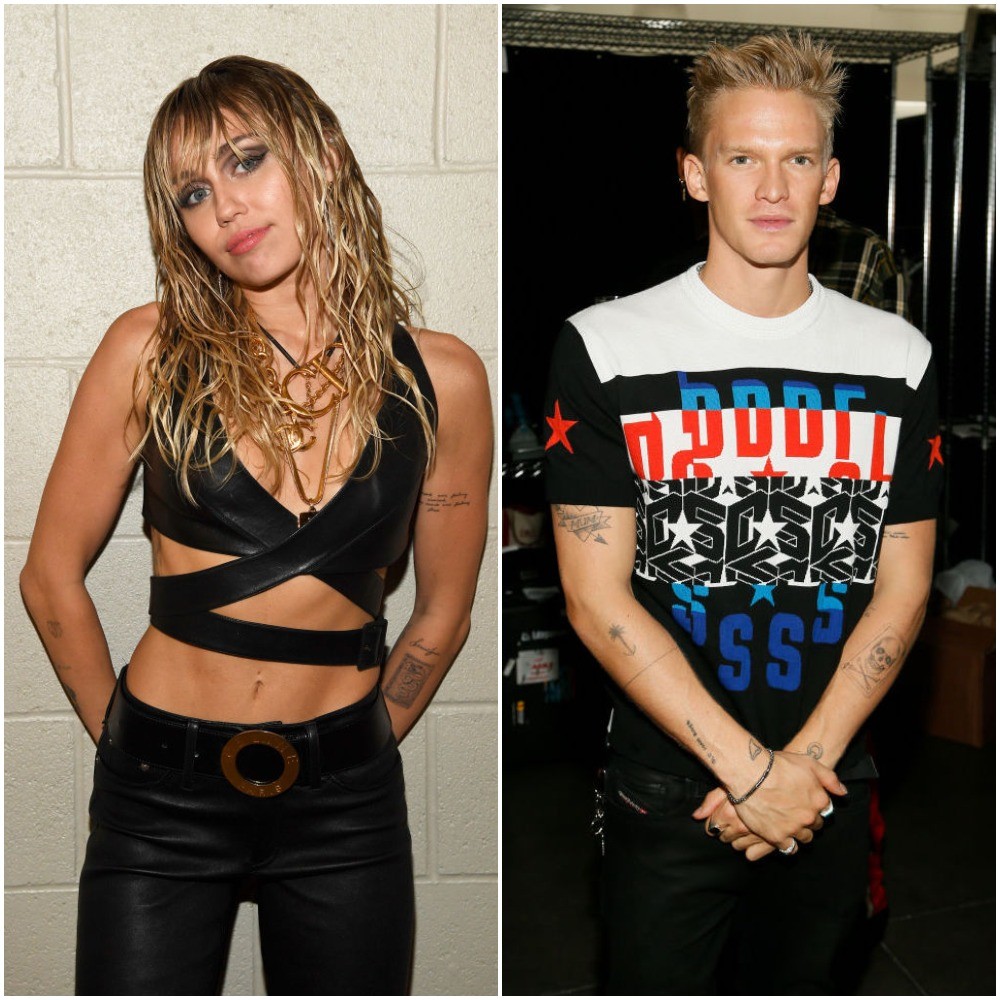 Here are all the updates about their relationship!
In a recent interview, speaking to The Sydney Morning Herald, he shared: "Being with Miley is a wonderful thing in my life. She is creative and inspiring, fiercely independent and encourages me to be my own person, too."
He continued, "We are both creative individuals who support one another with our work. Miley also inspires my art. There's some romance in the poems I have written, and yeah, they might be about her. It's inevitable that what happens in my private life comes out in my work."
On being asked about marriage, he replied that he is far too young to think about it currently. He further adds that he surrounds himself with positive women who inspire him and teach him new things.
Cody and Miley have been spotted on several dates around LA. Recently, Cody shared a snap of him, planting a kiss on Miley's head.
"Pre swim breakfast courtesy of baby," he wrote.
Miley shocked her fans when she mentioned Cody as her boyfriend in a snap that she shared to Instagram. Miley was in hospital while being treated for tonsillitis when she posted a selfie with a caption that read: "BF coming to visit me at the hospy."
"I'm very happy," he shared when he officially confirmed that they are dating.
"Any girlfriends I've had in the past has always been immediate romance, and so it's a different experience having been friends with somebody and it developing naturally into something more," he explained.
Cody was asked how their friendship turned into romance when he appeared on Sydney's Nova 96.9's Fitzy & Wippa radio show. He replied, "I told her I used to kiss the TV screen. She was the only one I ever felt like that about at that age. I has a crush ever since I knew who she was. I have been in love [with her] since I was nine years old."
He said that he has always admired her a lot and that she is one of the most amazing people he has ever had in his life.
The pair enjoys the Halloween together, and they share a lot of snaps of their outfits.
The first upload was a shot of the 'Wrecking Ball' singer doing Cody's makeup. The caption read, "Makin up my man into baby billy idol!"
The pair also posted a shot of their fabulous outfits from back, which together read: "4 Ever."
Miley invited Cody to Tennessee to spend some quality time with the family as well as to attend her brother Braison's wedding.
The pair was on a break but with the friendship intact. Miley said that she just needed to focus on herself.
Though a report from another source revealed that they were still dating. "Miley has been resting from her vocal surgery but has been in touch and seen Cody recently."
Miley is a kind of a person who loves her freedom, and Cody never fails to understand that.
Read Also: Noah Cyrus And Machine Gun Kelly: Are They Dating, What Did They Do After Grammy Award
Cody shared a shot of his screensaver, which showed young Miley with a glimmering smile. This put all the rumours to an end.
Miley and Cody spend Thanksgiving dinner together. He went to Nashville for Miley's birthday, and the family was happy to have him stay.
"Everyone gets along very well, and Miley's siblings have welcomed Cody in. Their relationship is fun and easy. He's one of the crew."
Cody and Miley have filed legal documents requesting the ownership of the name 'Bandit and Bardot'. Though fans think it to be for a band, there have been no clear hints so far.
There were rumours that the pair have split after Cody was spotted with model Jordy Murray in New York. Meanwhile, Miley has shared her song 'My Sad Christmas Song'.
All this led the fans to look into the matter, but Cody's sister confirmed that all those were just rumours and that Cody and Miley were still together.
Cody Simpson's birthday undoubtedly made Miley post a picture of him with his head in her crotch. The caption read: "Happy birthday to my best friend in the entire world @codysimpson. I love you and our pirate life!"
Miley Cyrus and Cody Simpson share a relationship is as cosy as ever, as he shared a snap of Miley in the bath on Instagram story.
Cody and Miley celebrated their six months of togetherness on March 31. Cody marked the occasion with a sweet Instagram story dedicated to his girlfriend and best friend, Miley.
He wrote: "6 months with you is worth a lifetime with anybody else. I love you."
Having such an adorable timeline undoubtedly proves how beautiful their relationship is!