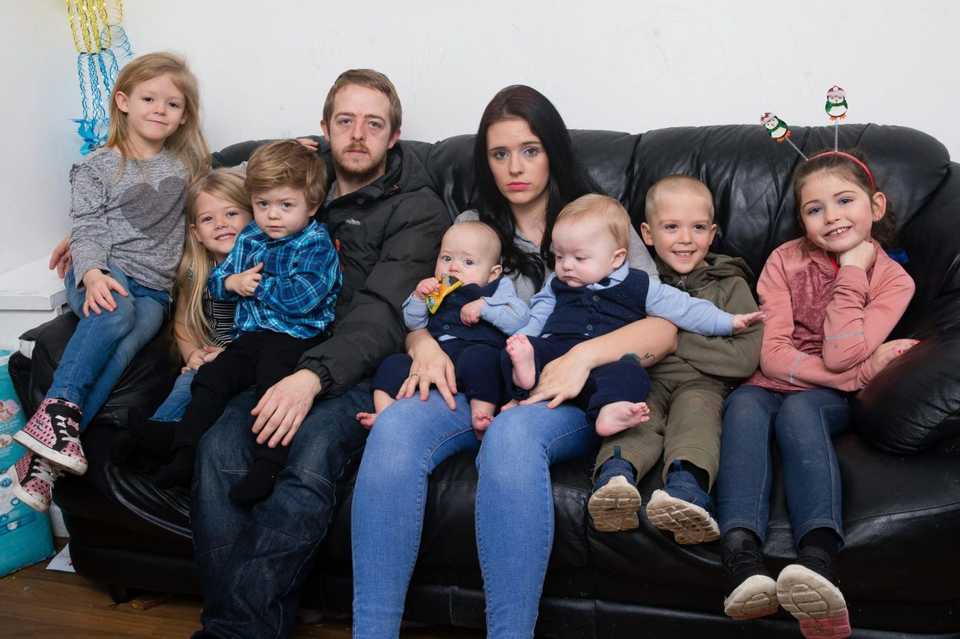 A couple named Ryan Rodgers, aged 26, and Jenny Grimes, aged 25, from Liverpool, say they are struggling to survive on £480 a month benefits after their Universal Credit payment was slashed.
The Couple justified that they are forced to rely on food banks, charities, and help from pals and relatives to feed their kids who are all under seven years old.
Mr. Rodgers says he is a victim of depression and anxiety and became an alcoholic, but he has now beaten the booze and on a brighter path.
However, a controversial statement has been given by Ms. Grimes's, mother of Shelly Grattan who insisted that Couple's GoFundMe appeal to pay for Christmas is a "con," and told that Mr. Rodgers would spend the money on alcohol and cigarettes.
On the GoFundMe page, while expressing her story, Ms. Grimes said, "We are a young couple with seven children trying to get back on our feet after becoming homeless having to start all over again from fresh."
They are a family of nine- Ellie, who is the eldest of children aged seven; six-year-old twins Kenzie and Kelsie; Laysie aged four; Archie aged two; and two twin boys Tobie and Rylie who are just seven months old.
They live in a three-bedroom apartment, spending an amount of £675 on the rent.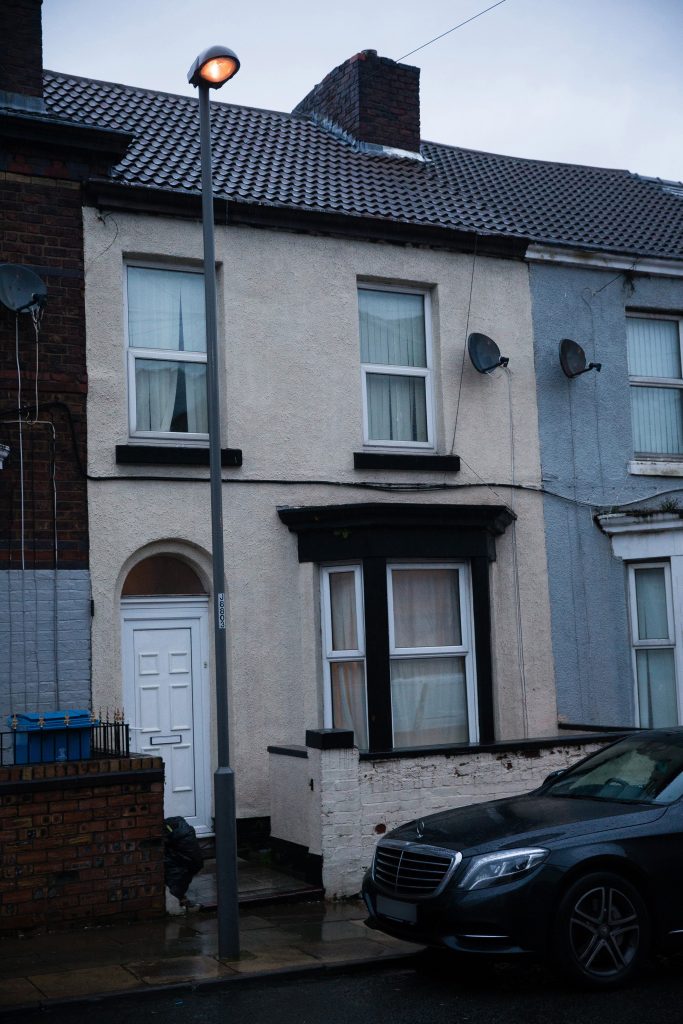 Earlier, Mr. Rodgers used to work as a waiter, and now he's been washing cars to pay their electricity bills.
The Couple said, before Mr. Rodgers lost his job over a health scare last year, their children "wanted for nothing," and they were correctly taken care of.
Mr. Rodgers, while expressing his current condition, said, "With Christmas, there's so much we need but can't provide for the kids as a family.
"It's got to the stage where we've got to do something about it. Food banks only go so far. It's a real struggle."
Is It A Con?
However, statements made by his mother-in-law are quite controversial.
Ms. Grattan said, "Ryan is a feckless liar who is trying to con the public into giving him money which he will just pour down his throat."
"No one should give him any money as he has a drinking problem, and that's where it will all go. He will spend it all on booze."
However, so far, the Couple has raised £3,400 through their campaign.
While defending his husband, Ms. Grimes said, "Our own family is commenting and telling people that Ryan is an alcoholic, he used to have a problem with drink, but he's not drunk for ages."
"We are good parents who are on benefits, receiving the most minimal amount of money from the government, we can't survive on just this."
"We've had lots of nasty texts, emails, and phone calls, I believe a relative is giving out my number for people to text us abuse because we don't get on."
"People are telling us that they're reporting us to the CPS and social services."
What's the real truth is still under the table, but the Couple is getting a positive response a people believe that if the Couple is telling the truth, then it will be unfair to ruin someone's Christmas and that they should be helped in every way possible.