'Ratched' is a psychological thriller series by the director of 'American Horror Story' and 'Glee'. This cinematographically blessed masterpiece involves the elements of a somewhat disturbing-psychological-fairytale with a mix of a fun, pulpy, Hitchcockian over-indulgence that keeps you perpetually shocked and at the edge of the seat till the very end. With talented actors playing quite iconic roles, the series is a must-watch for anyone who loves thrillers. In case you haven't watched Ratched yet, you can stream it on Netflix now!
Plot Synopsis
The series is set at Lucia State Hospital, a financially unstable mental health facility located in the 1940s post-war California. Its director, Richard Hanover (Jon Jon Briones) experiments dubious early 20th-century psychiatric treatments on his patients. It is later revealed that he is battling some major substance abuse issues himself. In the first half of the series, he seems to be on an endless quest to convince the perverted state governor, George Milburn (Vincent D'Onofrio) for funding.
The story starts with the grisly murder and rape of Catholic priests by Edmund Tolleson (Finn Wittrock). Judging by disturbing behaviour, Edmund is sent to Lucia for psychiatric evaluation by doctor Hanover to determine if he is fit for trial. Mildred Ratched (Sarah Paulson), our protagonist, also starts working for this facility to help save Edmund from a death sentence, who is later revealed to be her brother.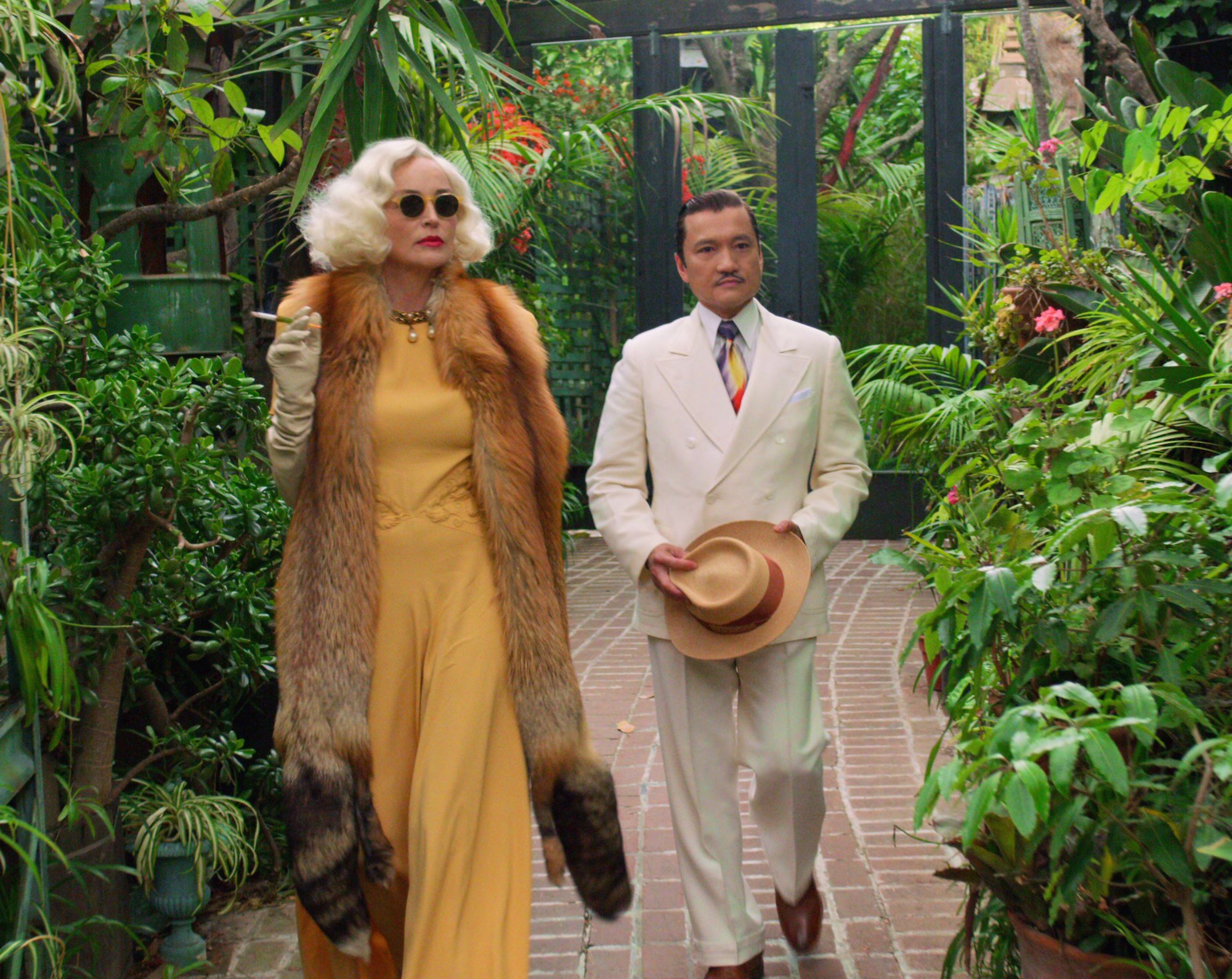 In the facility, we meet a many of over-the-top personalities- a nymphomaniac (Alice Englert), a patient with dissociative identity disorder (Sophie Okonedo), and a love-struck head nurse (Judy Davis). In the facility, Ratched also meets her lover for the first time, Gwendolyn Briggs (Cynthia Nixon, yes, Miranda from Sex and the City!), who is somewhat a closeted lesbian, who also works as an assistant of the misogynistic governor. 'Ratched' shines through its numerous fascinating characters, be it the bemused P.I. turned assassin (Corey Stoll), the extravagant heiress (Sharon Stone) or a jazz baby motel owner (Amanda Plummer).
The Ending, Explained
During its 7-hour runtime, 'Ratched' sets up multiple character-driven storylines that gives the show a lot of life and diversity. As the series approaches its shock-inducing ending, several main characters meet their violent ends, which is extremely satisfying to watch. 'Ratched' concludes most of its subplots in the second-last episode. In the last episode, the series also manages to build up a storyline that would be probably continued in the next season. 
The Spring Dace Betrayal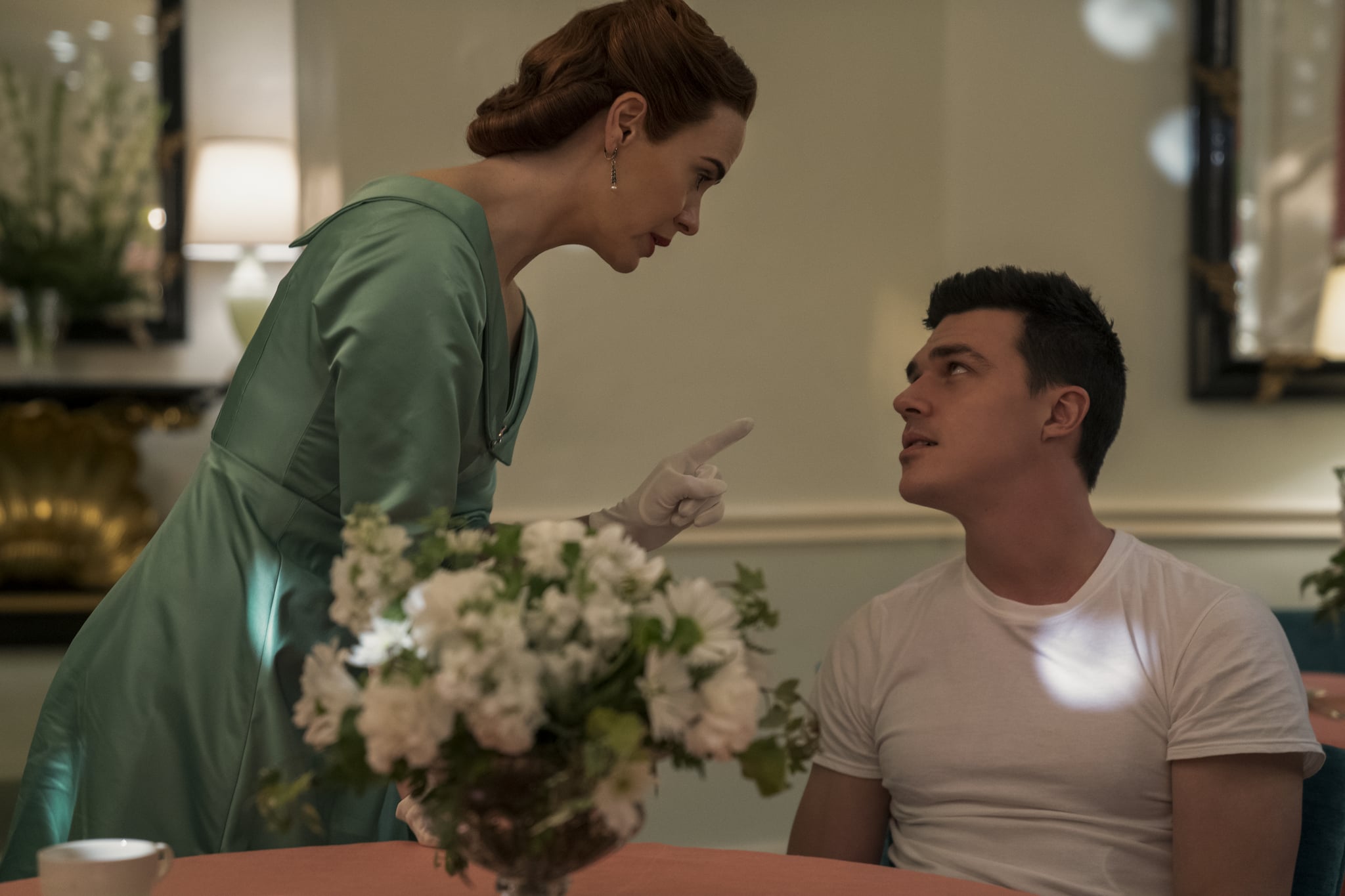 Disastrous events take place during the spring dance, after Edmund murders the police officer and Dolly shoots Briggs. This mishap leads Hanover's reputation to tumble, and Milburn subsequently pulls the governmental funding. Bucket and Ratched, now friends, work together to successfully reach out towards the most prominent private donor of the institution for more funding. The two women then overthrow Hanover from his position and Bucket takes over as the director of the hospital. She appoints Huck (Charlie Carver) as the head nurse.
Through bits and pieces, we get to know that Dr. Hanover has lost everything, his family, his dignity, and his self-worth- all because of his work. He is so focused on his work that he performs torturous lobotomies on lesbians to impress the governor in order to receive more funds, so that he can continue working and experimenting on the patients. 'Ratched' time and time again reminds us that despite his commitment towards his work, Hanover does not possess the mental, emotional and moral strength to be a decent human, let alone a psychiatrist.
Everything comes full circle after Hanover's patient ends up killing him. Since he fails most of his life, Charlotte's case becomes more precious to him than anything. After being scared of the police, he himself ends up triggering one of Charlotte's episodes during which she murders him brutally.
'Ratched' Is In It For The Feminists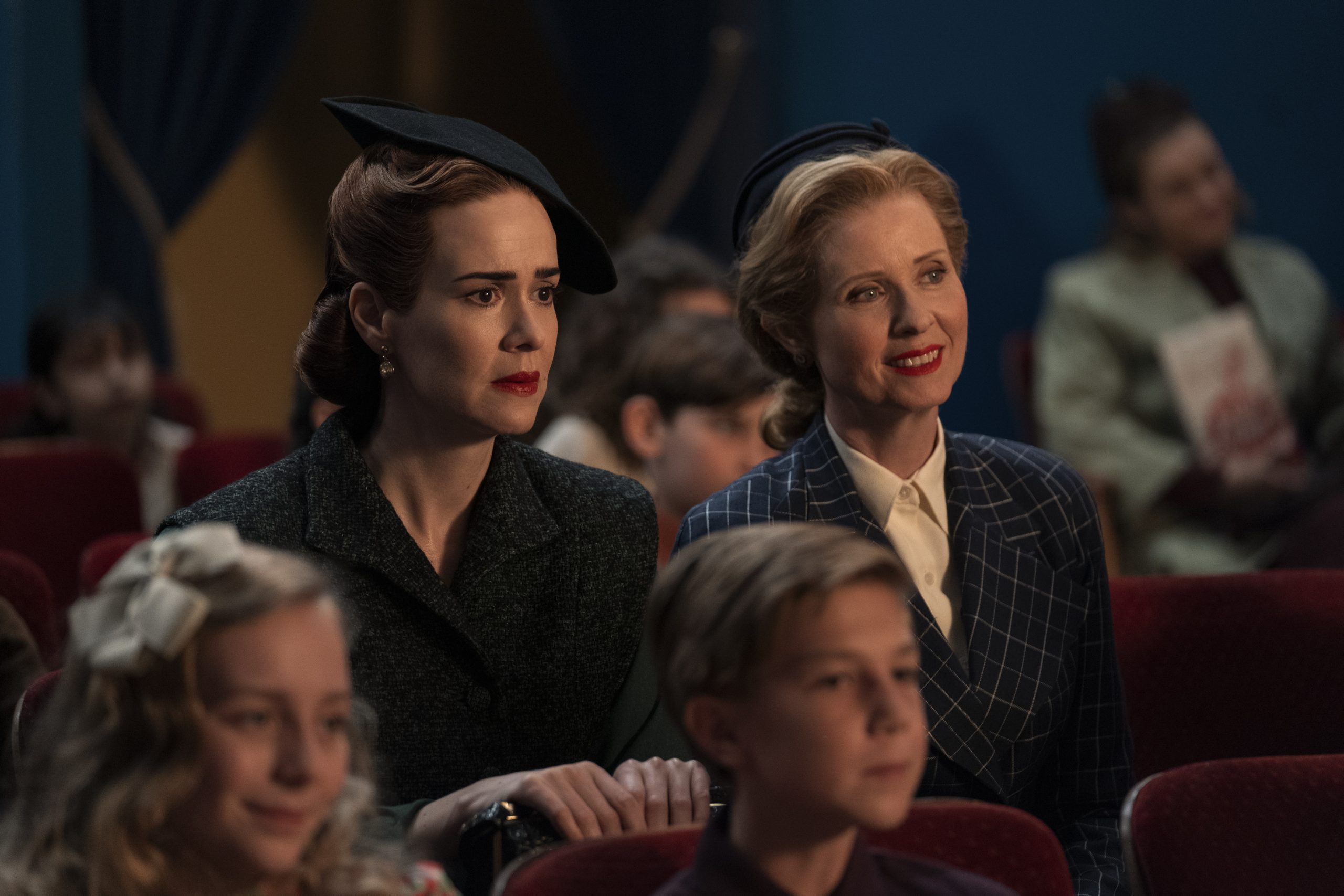 The three titular characters of the show- Ratched, Bucket and Briggs undergo major changes in the last few episodes, as everyone receives their own redemption arc. It is this recognition in the show, "We have all done stupid things in the service of stupid men," that leads to the redemption of the three main female characters.
Briggs is a woman way ahead of her time, who is very open and earnest about her sexuality. But she also needs to sort through her false marriage with a gay man, in order to have a future with Ratched. She also needs to allow herself to be more assertive when it comes to the sexist governor she has been working for. Only after she triumphantly faces all her issues, Ratched is drawn towards her.
When it comes to Bucket, she has spent a long time loving Hanover, who held no respect towards her, let alone love. She begins her process of redemption only after moving on from him. Ultimately, she turns out to be a better administrator, and under her watch, Lucia functions more efficiently than ever.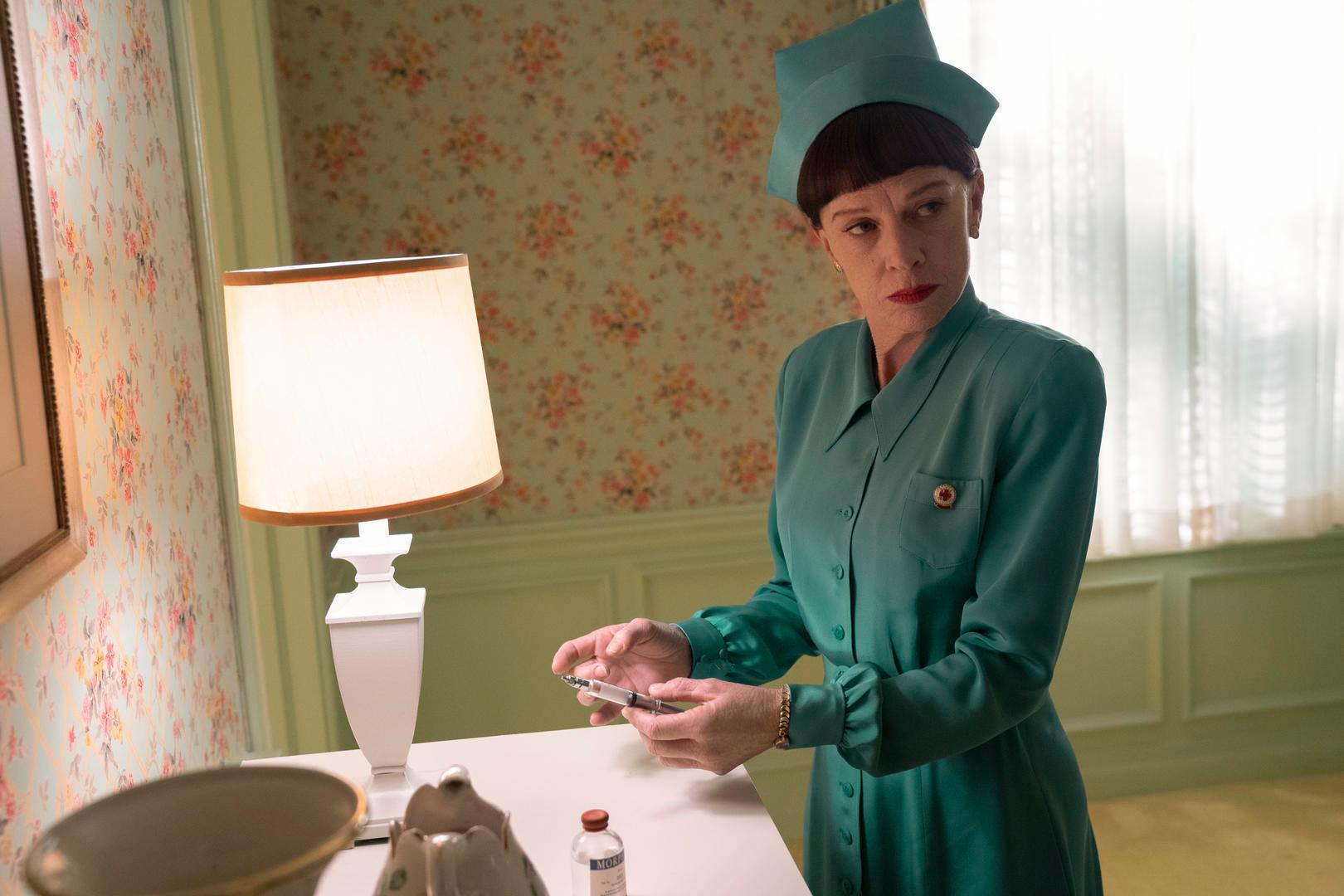 Ratched's arc is much personal as compared to the other two women. It is revealed that she and Edmund were forced to perform sexual acts on each other in front of an audience; and this has unmistakably left them broken and traumatized. After Edmund tells her to run away, Ratched feels guilty throughout her life for leaving her brother behind.
Of the two, abused kids, it is Edmund who snaps and ends up killing those responsible. She comes back to Lucia to appease her guilt and return this favour by setting Edmund free. To her shock, Ratched finds out that Edmund killed his biological father who had raped his mother, and realizes that he has been broken beyond repair, and it is not her responsibility to save him.
A Story About Unconditional Love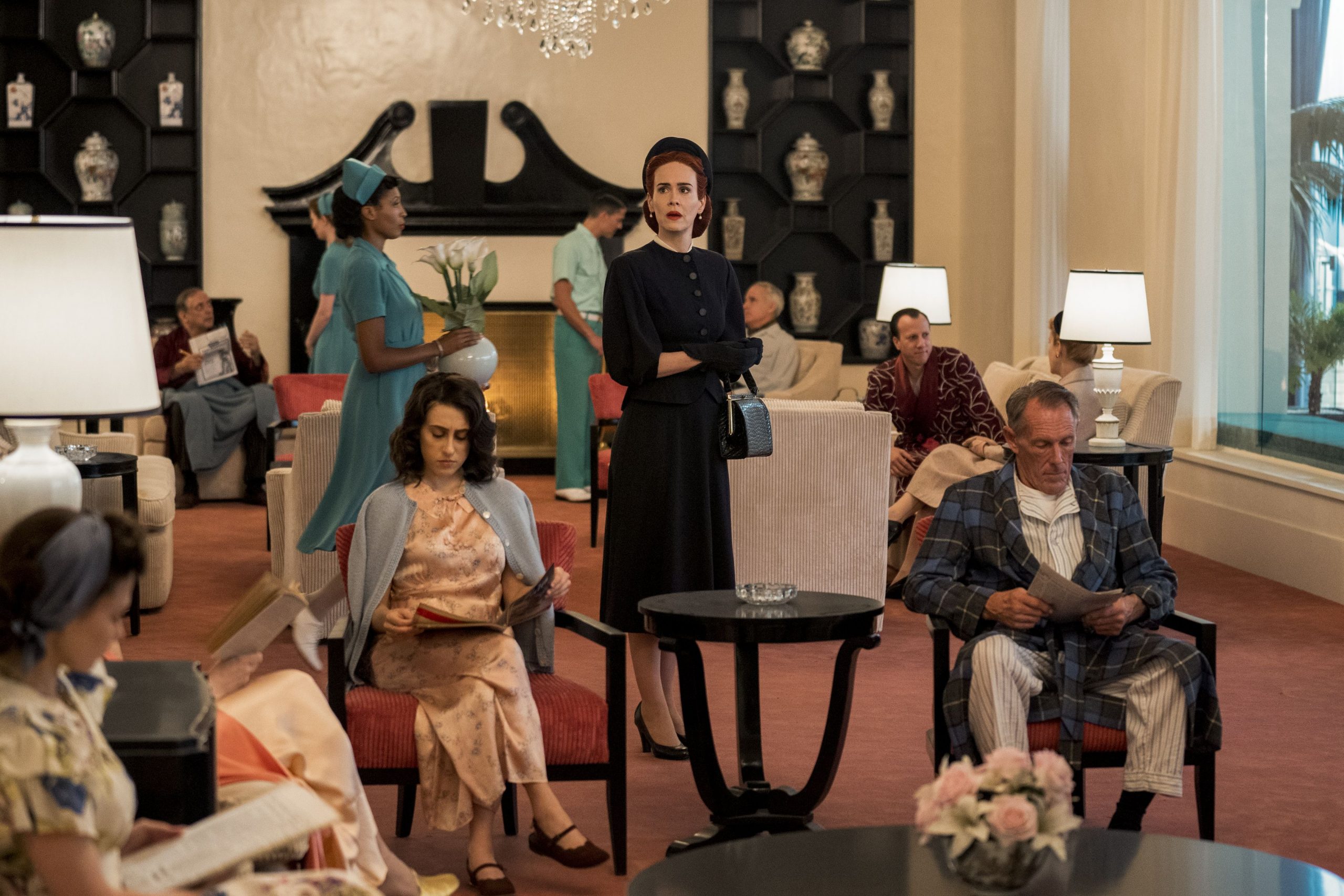 'Ratched', at its core, is a story of love, apart from all the murder and mayhem that it may contain. In the beginning, Mildred is sexually confused, possibly due to her childhood trauma. But then she meets Briggs, and they eventually fall in love. Ratched undergoes a revolutionary transformation, which has both moral and sexual repercussions. The changes that Ratched is makes herself go through so that she can be worthy of Briggs' love, help in empowering her almost lost humanity.
She lets of all her emotional baggage go, including her disturbing and abusive past with Edmund, to be able to love Briggs whole-heartedly. Together, the two women stick through a lot- from murdering psychopaths and bullet wounds, to a cancer diagnosis. In the end, the empowered trio leave for a vacation to Mexico, well-deservingly. It seems like a happy and well-disposed ending for all our three female protagonists. But that is until Edmund calls Ratched in the end.
What Is In Store For 'Ratched' Season 2?
Despite all her realizations, Ratched helplessly tries to try to fix Edmund. After the corrupt governor decides a violent death on an electric chair for Edmund, she tries to grant him a merciful end. She decides this after she hopelessly exhausts every option, including approaching Milburn himself. Ratched and Bucket make all arrangements to execute this plan, but then everything changes last moment when Charlotte comes back, acting as Hanover and breaks Edmund out. Charlotte's psyche takes over Hanover's identity as well to deal with the trauma of killing him.
After Edmund discovers that Ratched was conspiring to kill him, he embarks on a killing spree. He has along Charlotte and Louise as his accomplices, and successfully draws Ratched's attention by killing innocent nurses. She even has a horrifying vision in which Edmund and Charlotte finally kill her in Mexico. 'Ratched' season 1 wraps up with a telephonic call between the two siblings. Eventually, Ratched decides that it has to be her who kills Edmund. She prepares herself for that, being the 'Angel of Mercy' that she is, this time, to save herself instead of her brother, who is irrefutably a goner now.